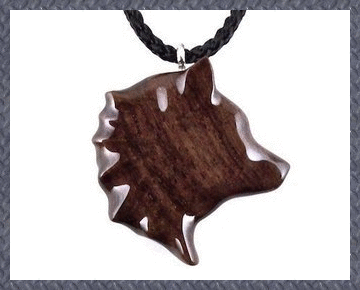 11th Winter 518 A.V
It was very late, probably. Krill had gone to bed some time ago, but he always tended to rise and fall with the sun. The Lhavit timekeeping system played havoc on both their schedules, but in Ruth's case she had never paid much attention to the comings and goings of others, or based her waking hours by that. Especially when she had a project to do.

She had been to see Tain's Studio the week before, and had a pleasant time being shown round and meeting Tain. He had warned her that commissions suitable for her didn't arrive often, but promised to have one by the end of the season, and so he did. It was a fairly simple piece, a wood carving of a bear in front of a mountainous forest. She had discussed it briefly with Tain when he had told her about it earlier that day, and they had agreed that a simple scene relief was the most appropriate design.



"Bring a design in tomorrow and you're welcome to use the tools we have here - although materials will cost you,"

he had said, and before leaving she had availed herself of ink and paper. The rest of the day had passed in a blur, and she had retired early, her mind to wrapped up with the coming project to pay attention to anything else.

So far, a dozen design ideas lay scrapped in front of her. The first step to any carvery project was figuring out what exactly she wanted to carve, and knowing that there would be a bear in the foreground and mountains in the back didn't stop her from having a thousand options. On some of the paper she had gone into great detail, drawing bears as realistic as she could as practice, fumbling over countless re-imaginings of what a bear's face looked like, until she got one resembling a semi-accurate account. Others were more vague - quick triangles for the mountains, a number of rough shapes for the beast.

On her next, she simply drew a large circle and labelled it 'bear', then drew a larger rectangle around it to show the size of the wood. She squinted suspiciously; already it didn't seem right. The sizing proportions were wrong, perhaps, but that should only really come to light when she added the background. She drew in a few thick lines under ovals to show the trees, then the rough triangles of the mountainous background.

And she examined it. It wasn't right. She had reduced the amount of trees before until she felt they emphasised the bear instead of undermining it. The mountains were likewise kept minimal - designed to offer the bear a specific aesthetic, instead of overshadowing it. But it still seemed wrong, cramped. She picked up another page and drew again, this time moving the trees to the background, so the bear was standing in a field with a forest and mountains in the distance behind.

Ruth liked it more immediately. It was more open, the bear given more presence. She could make it larger too, balanced out by larger mountains...and that was going to be a little trickier, to get the perspective right. Large bear in the foreground, trees at the base of huge mountains making up the background. She drew it again, and the bear was oddly large compared to the mountains. Again, and the trees were too small. Then abnormally long. She reduced them to something smaller, a hint of a blur against the mountains, then in her next attempt made them more distinct and sparsely populated.

She tried again, drawing them just on the sides, and immediately liked the effect better. The rough shape of the leaves above the bear's body had given it an odd look, and it would be even more difficult to make them distinct and separate in her medium of choice without the use of paint or some other colourant.
She turned that piece of paper over and slip it into sections, writing what should appear in each carefully as she went. Conscious that she was down to her last piece, she took a few moments to map out in her mind exactly what she wanted to draw, and did so.

Dawn was breaking by the time she had finished, but it didn't matter because she had completed the first stage of her project.



Now I just have to make the thing,

she thought with an excited thrill, already looking forwards to the rest of the process.