Well, now that its all said and done, it seems Tarot had to work the hardest - thanks for everyone who helped figure out bugs and joined up wanting to play. I just had to sit by and answer a ton of questions. And truthfully, you all were easy on me! Thanks!
Now, switching gears...
In the middle of the 'grand opening', Gillar and I went up north and hit Shipwreck beads - a massive bead store to meet a very lovely young woman (brownlikewoah) who had a rooster that needed a home. It's so awful that people can't keep them in the city because of ordinances. They are a joy to wake up to in the morning when they crow. Mine don't crow yet, but the neighbors do! Right now our roosters talk with the best of them... but anyhow, in the middle of the excitement we met her up in Lacey to pick up this young Americana rooster.
I think we're gonna call him Goblin.
Wow.. I saw pictures of him before, but I didn't realize how beautiful he is. I spent an hour today just petting and spending time with him and couldn't stop marveling at how many colors he has. I'll post up a pic or two in a minute. Okay, this Rooster is so gorgeous I can't even begin to describe him. The pics don't do him justice... seriously. I posted some I took today and one his mom took and sent to me when we were deciding if he should come live with me. I got some close ups of his feathers too. He's like this neat slate blueish gray, feathers ringed with white, then he goes into a rust red and gold, followed by a purple layer, then more slate blue. He's pretty scared in the first pic. He doesn't like being by himself while the chickens play outside without him.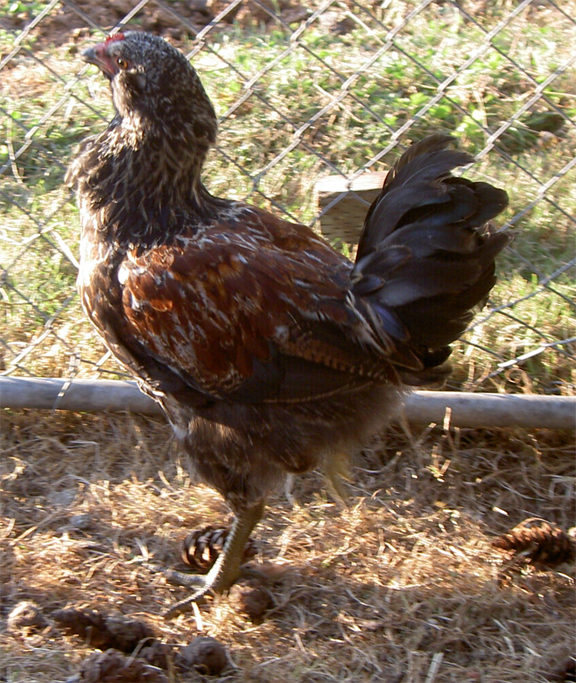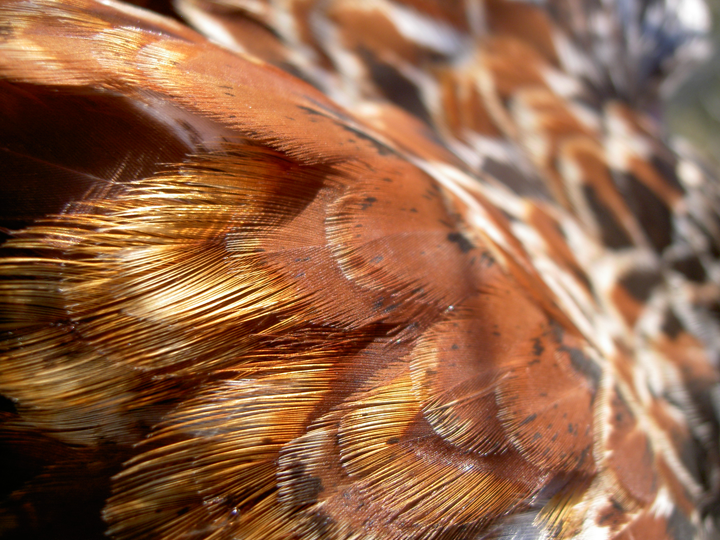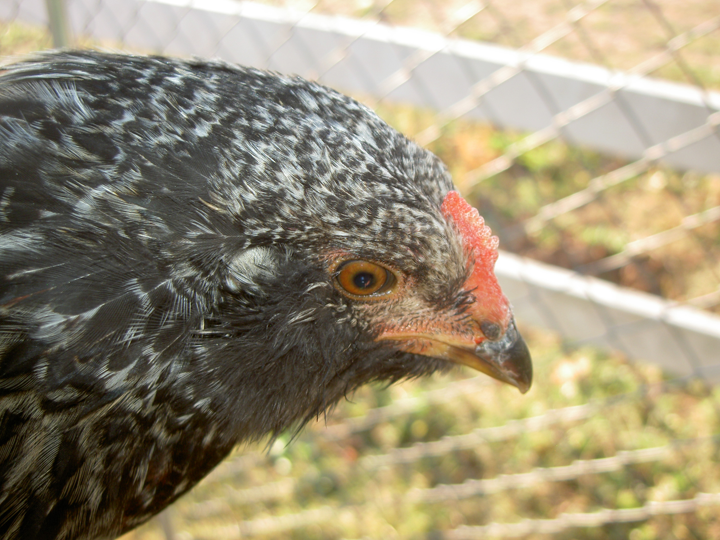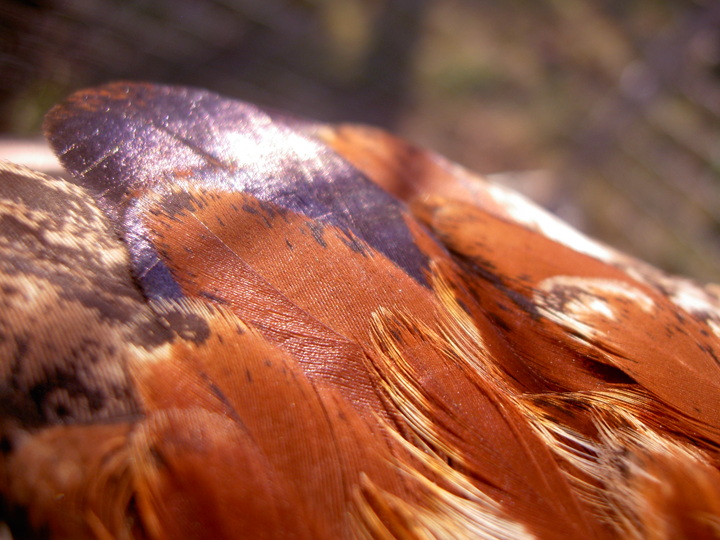 Then, I promised Cayenne I'd post up some Jewelry pictures. These are earrings I made today waiting out the heat. The next set are hairsticks we made while she was out visiting me.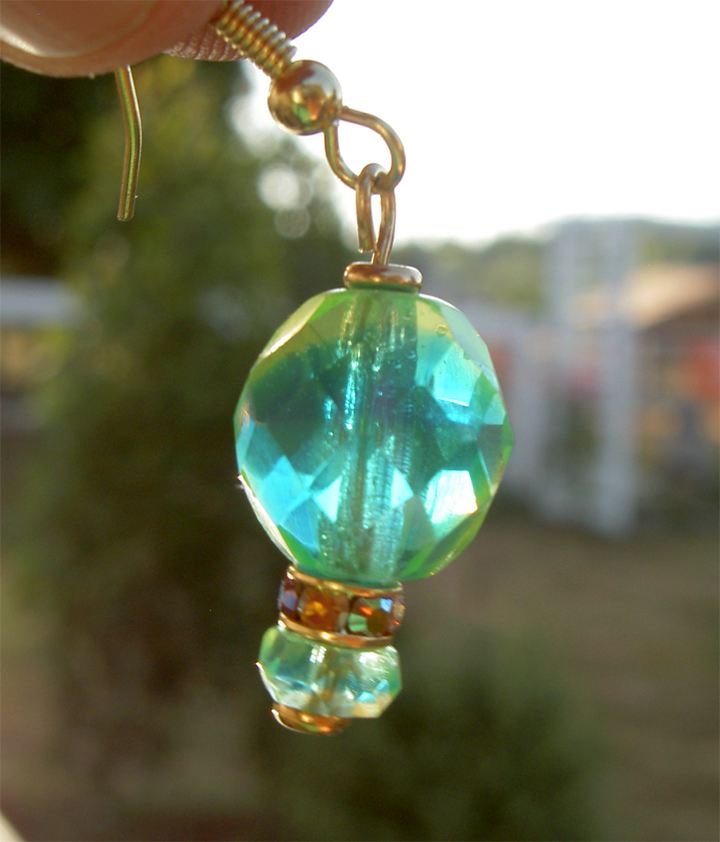 I'm making a matching necklace, bracelet, and hairstick drape to match these.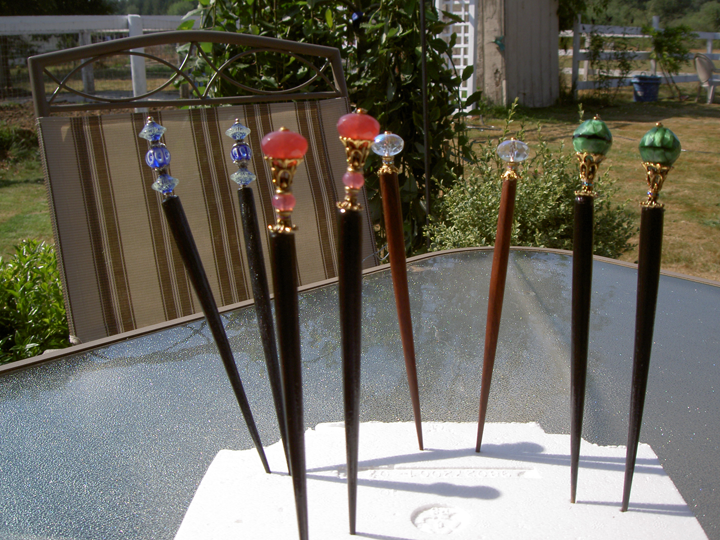 I did most of these, but the triple stone set in the back belong to Cayenne. Those beads were awesome.. they glow in the dark. She made matching earrings.