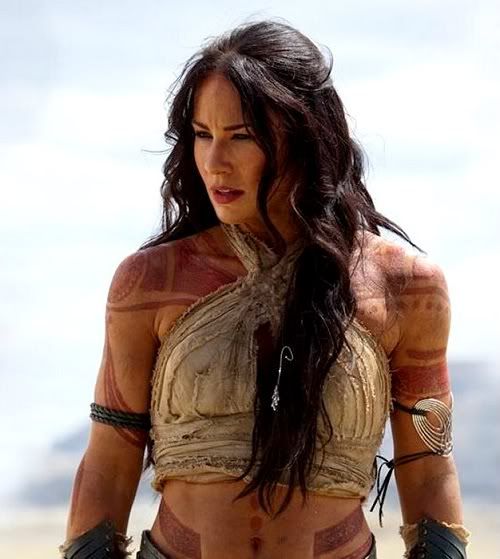 A strong woman who recklessly throws away her strength, she is worse than a weak woman who has never had any strength to throw away.

-T. Hardy
• Tsura [

Su-rah

] Windstrong,

Diamond Clan
• 26 years old, 485 AV Fifth Day of Fall
• Drykas
• Fluent in

Pavi

, Basic in

Common

Being naturally skilled in weapon wielding, there is no surprise that this Drykas woman is covered in several scars that tell anything but an over exaggerated story of battle and combat. These scars and inevitable imperfections are scattered upon her toned frame. In unique red ink, detailed Windmarks extensively cover most of her upper body in meaningful patterns and arrangement. These windmarks often give away her race to a stranger, and appear peculiar to one who is not familar with a Drykas' culture. Standing at 5'8 and weighing around 142 pounds, her body is a work of carefully sculpted muscle from extensive training and experience over many seasons. Her skin remains a tan complexion through the seasons, though often showing lighter shades near Winter. Long and thick brown hair pours down her backside which is often kept in intricate braiding patters, preferably while training. While horseback, her hair is least of her concerns and flows freely. Her heart shaped face has become thin over time and not as round as it was in her younger years. As the Drykas filled out, so did the structure of her face.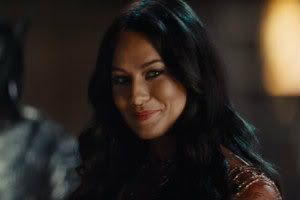 She has very strong features. A pointed nose with a thin bridge centers her face while eyes as bright as the sun stare profoundly. Almond shaped frames hold her honey colored eyes, lined with a plentiful amount of eyelashes while thick, arched eyebrows play their many expressions. When Tsura is not suited in her unique leather armor, she prefers loosely fit clothing. Being apart of the Diamond Clan she owns many articles of clothing in white, and the silver jewelry that she does own she does not wear as much as encouraged. The simple Drykas sticks to long tunics and belts, riding pants or anything that doesn't prohibit her from flexibility and comfort. As stalwart and rough as the woman appears, she has not lost her poise or grace. With perfect posture she walks upright and her movements often appear cautious and careful. Even though she is known for her sharp tongue, compassion and sensitivity can be found hiding behind a sincere smile from time to time.