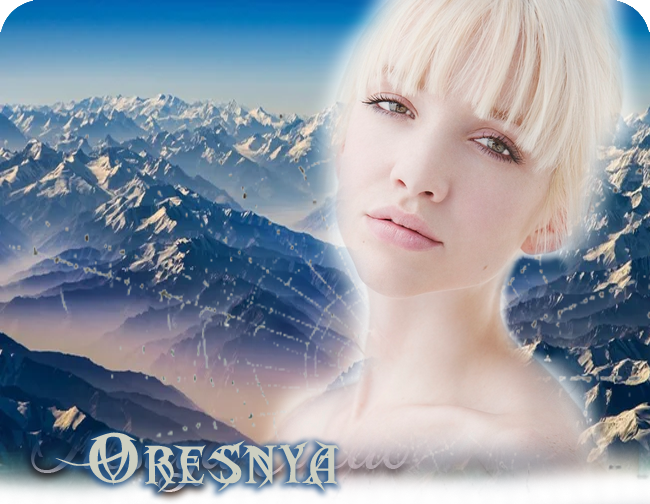 Blood. All living things revolved around this one thing. The preservation of it and the spilling of it. Predator and prey found themselves on opposing sides of this eternal struggle, both vying for the same eventual result. Survival.

No matter how fearsome one was, every creature found itself on the former end of the spectrum. There was always a bigger beast, and everything, someday, became the hunted. No matter their differences, predator and prey both experienced the need for preservation of life, to prevent the letting of blood. Life depended on this, the second greatest of all instincts.

But above the necessity of fear was the driving force behind all existence, the motivation that moved all life. The need to feed. Hunger lay at the root of life, and nothing could ignore it. Nothing could take away the need for living things to feed, no creed and no faith, no strength of character or solidity of mind, nothing. This was the primal call, the wild's draw that overcame all other instincts and emotions. Predator and prey were alike in this too.

They did, however, differ in one way, and this was in the spilling of blood. Predators knew this sensation intricately. It was an experience completely their own, wholly an inheritance of the things that killed to live, and no prey would understand the allure of blood the way a predator did. The tang of blood as it filled one's mouth spoke to the creature that existed in the heart of every predator's soul, and once experienced, it was difficult to ignore.

What was even more difficult to ignore, though, was the need to feed. Oresnya hadn't had food in two weeks. Fourteen days of starvation hadn't been kind on her. Fourteen days of starvation wasn't kind on any living thing.

Oresnya sat on the stone bench, the firm rock digging into the bony protrusions of her backside. Any bit of fat that had been stored on her was gone along with a good portion of the muscle. Stone ground against bone, and sitting made her sore, though standing didn't feel any better. Her muscles had wasted, and even walking took concerted effort. There was a general fatigue that made her entire body feel sore.

But this pain was the least of hers. The worst came from the venom that was yearning- no, demanding- to be sunk into flesh or food of any kind. What had began as a tingle in her mouth ten days ago and built on itself until the skin from the inside of her cheeks began to slough away. Over a week, the tingle had turned to a burn, and as more and more flesh sloughed away, sores started to form in her mouth. Despite how much of it she spit out with dead cheek skin, Oresnya knew she swallowed more. Her stomach cramped often, and though she was certain part of this was due to lack of food, another part had to be the venom doing its work. There was no food to digest, and as potent as her venom was becoming, it could strip the lining of her stomach and intestines. This morning, she had vomited a small amount of blood.

So, more miserable than she had ever felt in her life, Oresnya sat on the hard stone bench, staring past the bottom of her empty bowl and wishing she had died. Even the muscles of her tongue didn't cooperate with her as she tried to gather the loose skin that had gathered in her mouth. Eventually, it gathered itself into a little clump, and stifling a gag, Oresnya spit it into her bowl. It was flecked with blood. One of the sores had opened itself up again.

A pale hand, though not as pale as Oresnya's, reached forward, pushing a half full bowl of soup under Oresnya's face. Oresnya's eyes tracked upward to meet Eshryd's eyes full of concern for her Symenestra friend. Tapping the bowl, Eshryd emphasized the gesture again, pushing the bowl a little nearer.

"You know I cannot." The chefs and workers in the kitchens had been watching Oresnya like hawks, waiting to swoop down on her if she even tried to eat. Leo's connections were widespread. He'd done his fair share of good for the people, and they had not forgotten. Since he had started Oresnya on her starvation, the workers had been hypervigilant about ensuring she did not eat.

Oresnya took advantage of the situation by giving her meals to Eshryd, and the double portions had done the mute Dek much good. Her already strong muscles had filled out a little more, and the once thin frame now looked more balanced. Perhaps it was a boon. Perhaps not. It had only added to her beauty, and she had been receiving additional attention from the men of all the castes above hers. Oresnya could tell her friend was growing tired of the advances.

One such man, either Avora or Chiet, too unimportant looking and lacking the confidence to be an Endal, began to make his way across the dining hall toward Eshryd. As he neared, Oresnya lifted her head and met his eyes, baring her teeth. With the constant hunger, her canines were fully extended, and a trickle of blood-flecked saliva dribbled down her chin, adding to the dangerous sense she gave off. The man took one look at Oresnya and, deciding she was either too dangerous or too crazy to approach, turned away, leaving his pursuit of the beautiful Dek for another day.

With a smirk and a snort of satisfaction, Oresnya let her head drop back down to look at her bowl again. Holding up her head took too much effort. All her muscles were tired, and the only ones that seemed to be working well were the ones that forced her canine to stay extended. Her cheeks ached with their constant tension and the stretching of the glands that held her venom.

She needed to sink her fangs into something. She needed-

Eshryd pushed the bowl further toward Oresnya and, when the Symenestra's eyes met hers again, glared to emphasize that the gesture was a command, not a request, not an offer.

"Eshryd," Oresnya growled. "Stop."

The Dek picked up the bowl and slapped it back down on the table, insisting in the only way she could. Oresnya thought that having no voice would have made her friend easy to ignore, but Eshryd had her ways.

Oresnya wanted nothing more than food right now, but eating would disappoint people, some of whom had very widespread connections. Failing them would only jeopardize her search for Yora's family. But Eshryd's offer was tempting. Oresnya was reaching a breaking point, and she knew it. She needed to find Leo before she did something stupid. As she stood to leave, Eshryd caught her arm and tried to pull her back down.

Something deep inside Oresnya broke. To call it a break was not quite right. Something awoke. Something that was present in all people but remained locked away by generations of societal standards and easy living broke free. With a sharp twist, Oresnya was free of Eshryd's grasp and caught the Dek's arm in her hand, squeezing tight and driving her long black nails into the woman's arm with a strength she knew she didn't have.

"Do not tempt me, Dek." Oresnya spat the last word out full of spite. Fear filled Eshryd's eyes, and the thing inside Oresnya reveled in it. Oresnya had been cautious in all her time in Wind Reach to never use a person's caste as a derogatory term, but this new creature in her didn't care. It loved watching the redhead in front of her cower and cringe in pain as her claws drew blood.

Oresnya released Eshryd, in shock at what she had just done to one of her few friends in the city. She needed to find Leo. Now. The thing in the back of her mind, the thing from the depths of her soul, told her otherwise. Food was what she needed. Everything else came after. She needed food, and the voice was very specific about how that should come. Food was life. She needed to eat to live, and something needed to die for her to eat.

She stumbled her way out of the kitchen. On her way out, she saw Bob, her appointed monitor since her arrival in the city, rise and follow her. He sensed something wrong and wasn't about to let her wander free.