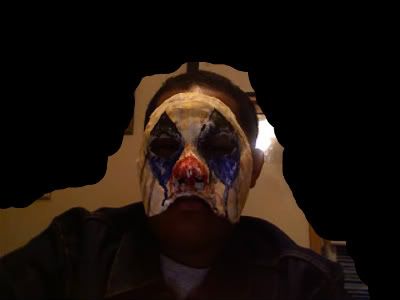 Hello, my name is Rot which is just a pen name. I'm glad I wasn't fortunate enough to acquire that name at birth. Anywho this is just a formal introduction as to who I am, what I do, etc. I am a Hawaiian born dude who moved from paradise to San Antonio Texas. We moved about five years back because it was time to go. We bought our original lot of land for about five thousand and sold it for a quarter of a mil. The move has been tough, however in order to cope I turned to writing. I began to seriously write at fifteen starting out with simple things that interested me. I've been writing ever since. I've found my niche writing in horror, suspense and bizarre. To be more specific though, I favor horror erotica. It is what I'm good at and I can't deny that I don't evny those who can write a story without some sort of implication of intercourse.

My stay here in Mizahar has been rocky to say the least. I've been here since 2009 and have been off and on playing various characters. But between mizahar and real life, I've been published in small anthologies under various different names. I'm embarrassed to say which anthologies mostly because of how niche it is.

I'm not sure what I'm going to do with this scrapbook, but what I'm thinking of doing is picking a writing prompt, a word, phrase, etc., and writing a short story that uses that prompt in some way. A new prompt will be posted up every Thurseday and a story will be posted within a week until the next Thurseday when it is due. As an example of what I mean I'm going to post an exercise I've done in the past and this Thurseday will be the official start.



The prompt was: Memories

I'm putting this in Spoiler because it contains adult situations.