Race:
Human
Gender:
Male
Age:
18
Starting City:
Syliras, Sylira
Birthplace:
Syliras, Sylira
Appearance: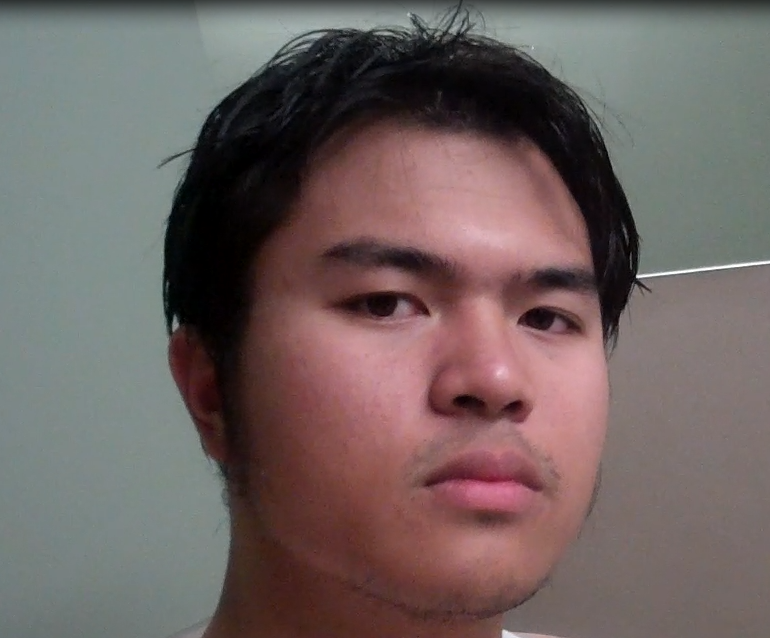 ViKtoricus is somewhat muscular, thanks to his constant weightlifting. But although he is muscular, his muscles are hidden deep within rolls of fat. He is chubby, weighing at 190 pounds at a height of 5'6. He has short black hair, black eyes, and a fair skin. His thighs are an evidence that he squats heavy amounts of weight. His arms however, look unremarkable. His main assets are his thigh muscles, back muscles, trapezius muscles, and shoulder muscles.
As far as his outfit goes, he wears your regular ole' flaxen shirts and flaxen pants and simple boots. It ain't special. One characteristic of him though is that he often wears head gear, so long as it's available.
Character Concept
ViKtoricus is a human with the attitude of a beast. He is arrogant, vicious, ruthless, ambitious, and will stop at nothing to reach his goals. His purpose in life is simple: To become the greatest warrior in all of Mizahar. And he will prove this to the world by becoming a champion of sorts. Someone well known in the area of combat.
ViKtoricus will challenge anyone of any race, any beast of girth and power, so long as he knows that after the combat, he is one combat more experienced than before.
Character History
ViKtoricus is a human orphan who was adopted by Claborot, an Izurdin-worshiping Isur who carried on the bodybuilding secrets of his family. Unlike traditional bodybuilding methods in Mizahar, Claborot implements full-body exercises to strengthen the body as a whole, as opposed to isolating one muscle group from each other to strengthen them individually. It is a family secret that they later revealed to the public as a way of showing the people the true potential of the human body. Unlike Claborot's brothers, Claborot was a womanizer who did not prefer to settle down with one woman. He, however, had the peer-pressure of having to have a male-heir that would carry on the tradition of their style of bodybuilding.
Not wanting to give up his life of womanizing and debauchery, he decided to make a compensation. He shall adopt a son and raise him as his own, and pass him the knowledge of their bodybuilding methods. Initially, he wanted to pick an Isur orphan, but he met a young human thief who's only six years of age.
This boy, who is now known as ViKtoricus, stole a loaf of bread from Claborot while he was grocery shopping. Claborot, spotting ViKtoricus, chases after him and quickly catches him. Instead of handing back the bread, however, ViKtoricus puts up a fight. He bit and scratched Claborot and Claborot winced in pain, resulting in ViKtoricus being released. Claborot continues to chase after him, not letting a boy get the best of him. He chases and chases until finally, he corners the young boy. The boy, being cornered, acted like a vicious animal. He picked rocks at threw them at Claborot. And when Claborot got close, ViKtoricus again tries to bite and scratch. Claborot had enough and smacked ViKtoricus, leaving him almost unconscious. But Claborot, being impressed by the boy's courage and tenacity, inquired more about him. He learned that the boy is an orphan who lives by stealing. Claborot then decides to adopt this young boy and train him to be a great weightlifter like himself.
ViKtoricus was trained early. As soon as he became Claborot's son, he was taught how to perform a "snatch", a "clean+jerk", a "push-press", a "front squat", and a "back squat" with a wooden stick. These, according to the Fergoozo family, are the exercises that make men truly strong. He was taught how frequently he should train, how heavy he should lift, how much he should eat, how much he should sleep. His life got dedicated to the art of weightlifting.
Weightlifting also became ViKtoricus's passion. He loved it and was obsessed by it. He loved the kind of empowering feeling that weightlifting gives him. By the time ViKtoricus turned eighteen years of age, he was cleaning and jerking three-hundred and fifteen pounds.
His stepfather, Claborot, also taught ViKtoricus how to care for horses and donkeys. He also taught him swordsmanship with a shield, making him an ideal fighter.
Language
Fluent Language:
Common
Basic Language:
Poor Language:
Skills
| | | | |
| --- | --- | --- | --- |
| Skill | EXP | Total | Proficiency |
| Bodybuilding | 30 SP, 3 XP | 33 | Competent |
| Animal Husbandry | 10 SP | 10 | Novice |
| Weapon: Shield expertise | 15 RB, 5 SP | 20 | Novice |
| Weapon: Sword expertise | 5 SP | 5 | Novice |
Lores
Helpful Lores:
Bodybuilding: The proper way to do a clean+jerk.
Shield: How to bash with a buckler.
A day of hard training.
Bodybuilders need a lot of sustenance.
Possessions
1 Set of Clothing
-Flaxen Shirt
-Flaxen Pants
-Simple Undergarments
-Flaxen Cloak
-Simple Boots
1 Waterskin
1 Backpack which contains:
-Comb (Wood)
-Brush (Wood)
-Soap
-Razor
-Food is given out daily
-1 eating knife
-Flint & Steel
-Longsword
-Helmet: Skullcap
22 Gold Mizas
Heirloom:
Buckler (15 GMs worth.)
Housing
Location:
Syliras, Sylira
House:
1 basic 20x20 single room cottage (400 sq feet) with a hearth, bunk, chest, chair, small table, bodybuilding equipments, and a donkey.
Ledger
| | | |
| --- | --- | --- |
| Purchase | Cost | Total |
| Starting | +100 GMs | 100 GMs |
| Longsword | -15 GMs | 85 GMs |
| Bodybuilding equipments | -45 GMs | 40 GMs |
| Helmet: Skullcap | -10 GMs | 30 GMs |
| Donkey | -8 GMs | 22 GMs |
| 2 pounds of ham | -10 GMs | 12 GMs |
Thread List
The Weightlifter (part 1)