Appearance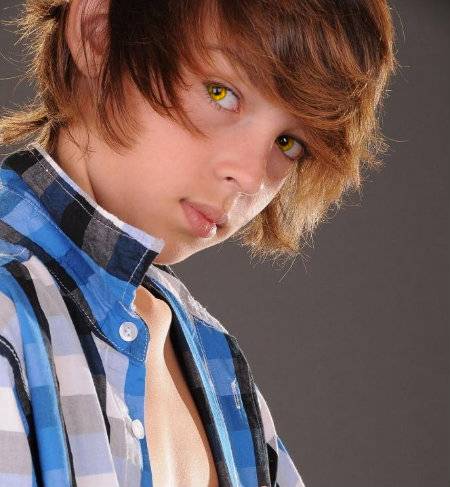 Race:
Human(Inarta)
Gender:
Male
Age:
13
Birthday:
72, Summer, 501
Birthplace:
Windreach
Appearance:
Fiery red hair tops a pale complexion. His expression is usually chipper, despite the bruises and various marks that often adorn him. His eyes are the color of molten gold, a trait that was celebrated when he was younger but in his life as a slave simply attracted more unwanted attention to himself. Despite the often beatings he recieves due to his fiery tempermant, he never has a scar that might mar his looks. A golden eye'd fair skinned boy can fetch a high price in the right crowds after all.
Height: 4'11"
weight: 87 lbs
Character Concept
"You can take my body. You can take my mind. But you can't take my heart from the sky."
Kidnapped at a young age, kennen was forcibly seperated from his parents and his bonded Eagle. Forced into slavery, he quickly found his way across mizahar until he ended up in the home of a cruel slave owner in Sunberth who purchased Kennen to entertain his less than reputable guests. They were allowed to do as they pleased with him as long as they left no marks. Despite the cruelties done to him for as long as he can remember, Kennen is an unusually happy child. Though prone to fiery outbursts, Kennen always forces himself to look at the bright side of situations. While being tortured for the pleasure of cruel and sadistic people, at least he was alive. While forced to wait hand and foot on a man he'd rather see dead, at least he was given food to eat at the end of the day. Kennen refuses to allow the world to get him down, one day he'll spread his wings again and take to the sky.
Character History
Kennen's parents were two Endal of Windreach, having had 7 children together already, grown and raised, they weren't expecting it when Kennen's mom got pregnant again after 10 years of no pregnancies, but they weren't worried. Another child would be nothing but a blessing. Around the same time, his mother's bonded mate, Zephyr, lay an egg. The day Kennen was born was also the day Zephyr's egg hatched, producing a male fledling which was named Aerio. In fact, it happened at the same time, as his mother gave birth to him, Aerio cracked his egg and saw the world for the first time. As Kennen opened his eyes, it was considered an amazing omen to his parents, there child was staring at them with eyes the color of soft molten gold. The eyes that were said to mean he had been a Wind Eagle himself in his previous life, and he was destined for great things.
Kennen was raised with Aerio, Zephyr treating the young boy as if he was her own. There was never a moment in Kennen's young life that he was alone, even if there were no one speaking, he had the wind eagles voices in his head speaking to him, soothing him. Being the child of two Endal, and having such a close bond with the Eagles they rode, Kennen was learning to ride Eagle back even before he fully learned to walk. Overprotective would be an understatement in describing Zephyr's attitude towards her wingless child, for that is exactly how she saw him. To Zephyr, Kennen might as well have been hatched next to Aerio.
When Kennen and Aerio were four, was when Aerio finally decided on who he would take as his mate. It happened on one of the many flights Zephyr took with aerio while Kennen was riding her back behind his mother. Aerio had just been showing off, furling his wings and diving down into the water below before coming shooting back up, laughing in Kennen's mind, taunting him that he could fly while Kennen Couldn't. Not wanting to be outdid by Aerio, Kennen shifted on Zephyr's back before tossing caution to the wind and diving off, aiming to dive down into the water far below. To late Kennen realised his error, while he had the confidence and innocence of a child he still realised as he was falling, that he was going to die. There was no way he could survive a fall of that height, even if he did land in the water. But still he was determined, he straitened himself out into a dive, speeding down trying to keep his calm as he fell faster and faster. He was going to win, and beat Aerio, no matter what. About 2 dozen feet above the water, as it began to loom bigger and bigger and his death seemed inevitable, he felt claws grab his Byrda and catch him just before he died.
"Foolish." Was the only word Aerio said to him, but the feeling of pride radiating from Aerio said everything, they were bonded. Not even old enough to join the Yasi and his Role in society was already determined. On that day, his parents had a special tattoo commissioned, to signify there child will never be chained to the ground.
~~~His capture~~~~
At the age of six, two years after he had bonded with Aerio, he was out practicing his flying skills with his elder brother. The four, Kennen, Aerio, His Brother, and His brothers Eagle, were inseperable, always flying off together to see what they could find. His brother, immensly proud of his little bro, had semi-adopted Kennen into his flight, taking Kennen and Aerio with them when they knew the mission wasn't one of immense danger, and there would be other Endal on the watch to protect the child. But this time was different, Kennen had convinced his elder brother to take them flying far from wind reach, testing there endurance and ability to fly long distance. Not believing they'd have to land, and fearing no one in the air, Kennen's brother took him out without anyone else just the four of them. While flying, Aerio got it into his head to show off his flying prowess and began flying closer and closer to the ground where it's harder to maintain a high speed for any length of time. Soon they were close enough that if Kennen had reached out, he could have touched the ground speeding beneath them. It was this undo risk that caused it all.
Suddenly a net went up in Aerio's way. Though he tried his best to avoid it, he was moving far to fast to avoid the sudden hazard, and it caught the eagle and his young rider, dragging both to the ground with a loud and jarring crash. What happens next is a blur, there were blue feathered people flying through the air, while evil looking men swarm Kennen. The one memory that is clear of that time is of a bloody Aerio flapping his wings, trying to fight off the blue, winged, people harrasing him as he reentered the air.
After that it's just a blur of faces, Miza's being exchanged, and various touches. The fist that hurts, the hand that carasses and uses, the touch that slaps, and the one that pulls. His mind shuts out most of the memories of his slavery, especially those too painful or tramatizing for him to deal with. This has caused him to have a lot of blank spots, filled only with dreams of flying.
~~~Slave Experiences~~~
Kennen early on was cultivated by the slavers to be an archer, His original owner deciding that he would spark interest in a show with a 'Magical Inarta Sniper'. However, as the expenses started to rack up in his training, his owner became bankrupt and sold Kennen at a loss. His next three owners used Kennen as a pleasure slave, cheap laborer, and then pleasure slave once more. Finally his last owner used him as a cheap bird keeper, using him to clean out there cages. This is when his skill and natural talent with birds came to light. He managed to get the birds to do things no other trainer could, and would often talk to them. They were his escape from his life. They could fly through the air while he was trapped on the ground, his wings clipped. Noticing Kennen's skill, his new owner had Kennen trained more with the birds when he wasn't being used to entertain his guests, and later on having the birds join Kennen in his entertainment of the men moving through the buisiness.
~~~Currently~~~
Being Reworked, patience please :
Language
Fluent Language:
Nari
Basic Language:
Common
Skills
| | | | |
| --- | --- | --- | --- |
| Skill | EXP | Total | Proficiency |
| Weapon Skill(Longbow) | 10 SP | 10 | Novice |
| Massasge | 20 SP | 20 | Novice |
| Painting | 5 SP | 5 | Novice |
| Falconry | 10 RB 15 SP | 25 | Competent |
Lores
Lore of Bonding an Eagle
Lore of Losing a Bond
Possessions
1 Set of Clothing
-Simple Shirt
-Simple Pants
-Simple Undergarments
-Simple Cloak or Coat
-Simple Boots
1 Waterskin
1 Backpack which contains:
-Comb (Wood)
-Brush (Wood)
-Soap
-Razor
-Balanced Rations (1 Week's worth)
-1 eating knife
-Flint & Steel
-1 Longbow with an eagle engraved into it
-40 longbow arrows inside 2 quivers, one he keeps slung on his back, the other on his hip
523 Gold Mizas
Heirloom:
an elaborate tatoo of a pair of eagle wings on his back, recieved when he bonded with Aerio, his only link to his past. The tatoo was designed to allow touch ups as he grew without making it look bad, but because of the time since he got it it is full of holes waiting to be filled by a skilled artisan.
What It Will Look Like Complete :
Housing
Location:
Lived in WindReach until he was 6, spent a year and a half being sold across Mizahar, then spent the rest of his time in Sunberth. Is now in Riverfall.
House:
Doesn't currently have one, is looking.
Ledger
| | | |
| --- | --- | --- |
| Purchase | Cost | Total |
| Starting | +100 GM | 100 GM |
| No House | +500 GM | 600 GM |
| Long Bow | -75 GM | 525 GM |
| Long Bow Arrows(40) | -2 GM | 523 GM |
Thread List
Link your current & past threads here!