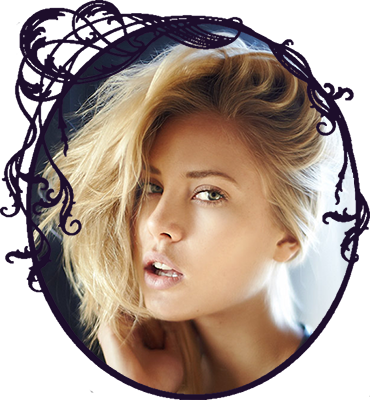 57th Spring, 516AV

Though she would never publicly admit it, Amelia liked working late. There was something about being left alone, with only the silk and cotton as company, that truly made her feel inspired. There were no gossipy conversations to distract her (though it really was integral that she knew exactly what her co-worker's cousin's ex-husband has been up to, the dirty dog), and nobody enquiring how her designs were coming along (they were always coming along just fine, thanks very much).

But most of all, Amelia could wander around and absorb inspiration from the silent cloths. They were pieces of artwork in themselves, these luxurious swathes of fabric that hung limply from the walls or were rolled up in their cocoons of softness. There was a part of Amelia that was envious of the men and women who created the material, people like Drusilla the terrifying Symenestra -- who was not terrifying in the slightest. Amelia had considered learning the art of weaving many times, but there was something about the monotony of cross thread over thread that she knew would drive her insane. No, leave her with the finished product and she would turn it into a glorious dress or blouse.

She was currently in the process of doing just that, designing a dress for a little girl who's fifth birthday it was in three days. The child's parents wanted a custom made outfit for their daughter, whose measurements Amelia had taken the day before. Beyond informing her that little Annabelle liked the colour pink, butterflies and bows, Amelia had been left to design the garment herself.

So far inspiration had not struck, but as she wandered through the store brushing past silk and chiffon, Amelia could feel ideas beginning to blossom in the back of her mind. Annabelle was a slight little girl, with a narrow yet tall build. Her height could easily carry a bigger, more voluminous skirt than a shorter child could, so Amelia began to toy with the idea of using netting as an underlayer to give the dress a really puffed out, almost tutu-like appearance.

And butterflies! Butterflies had to be incorporated somehow, but the question was how much? In Amelia's opinion there was two choices: to keep it simple, with one or perhaps two butterflies, or to go all out and make the dress appear as if it's made by butterflies. The latter choice would be more outstanding, but definitely more work as well. Was Amelia the type to shy away from such a challenge?

Gods, no!

She hurried down to the other side of the store, where the lace was kept. If she used a soft, baby pink lace for the top of the dress – which would be simple, sleeveless and with a high neckline – then it would be easy to incorporate dozens, hundreds of butterflies into the design. Then the skirt would have an under layer of chiffon, or silk – something soft – with a top layer of the pink netting. She would add a few butterflies to the skirt, too, growing in number as the skirt met the top of the dress, at which point the dress would appear to be made wholly of butterflies.

With her design in her mind, Amelia began to sketch out ideas for the dress, starting with the the high-necked top that also featured a simple square design. For a tick she toyed with the idea of adding sleeves, lightly sketching initially a pair of capped sleeved followed by longer, mid-length ones. But eventually she scrapped this in favour of simplicity. The dress itself would hopefully look astounding enough to not need to the extra material.

Breathless with excitement, she glanced up from her parchment. Had that been the door opening?