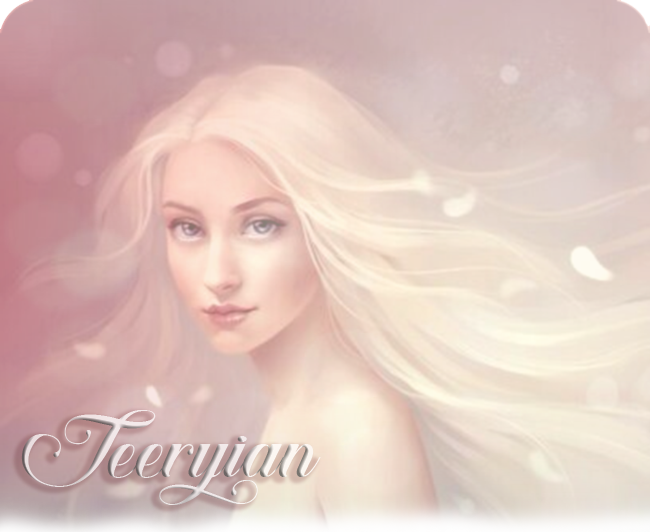 Fall 22nd 518AV
Night
Summary: The Moon Festival is upon us once more and Lhavitians take this moment with all good intentions to celebrate and meet new people.

~~~~~~

The night sky of Lhavit was beaming with the night stars of the sky. Causing the dank sky to illuminate a gorgeous blue. Which gave sight to those who might have trouble seeing in the dark, but that wasn't the only thing that was lit up this night. Twenty two days into Fall, and it seemed like a very long twenty two days. Working at The Catholicon day in and our was tiresome, and there were new challenges almost every day. Senri said he would stay at The Catholicon to keep an eye on the patients who still resided there with their injuries or illnesses. Teeryian wanted to make it up to the nice man, but she didn't have much money on her at this moment. She needed to save it, and hopefully soon she could offer the man something geneeous for all he's done. He's a kind man, and Teeryian was glad to have him as a co-worker, and possibly even a friend. She needed friends right now, being alone in her own home didn't get her the attention that she desired most of the time.

She did some reading here and there, but that was it; asise from that though... she did check on her herbs and berries. They were growing quite well, her mother wanted her to come out tonight and enjoy the festivities that we're being held within the city. The fun games to enjoy, and more people to meet. Her mother explained to Teeryian how it was very important to be a part of the community and meet new people. She could learn things about stuff she never knew about. That's what mother said, and she also advised Teeryian to make the best out of her life. Her father was only Human, and he was already 50 years of age. Time was valuable for them, and a relationship seemed quite fathomable.

What better to meet new people than a Moon Festival, and there was no sarcasm in that thought. Teeryian was more than glad to get out and enjoy the fresh air of Lhavit.

All activity of the Midnight Rest migrated over to the Zinitia Peak, where more people gathered all around celebrating and chit-chatting. Faces beamed up and a few drunkards wandered the street, elated and nearly worn out. Teeryian was trying to find her family, they could be anywhere here in this Peak. If they were having fun, maybe she should as well. Teeryian didn't have to spend every waking moment worrying about her family. Her parents were tough and knew what they were doing.

As Teeryian thought about her family, she didn't watch where she was going and had accidentally bumped into another woman. "Och, I'm so sorry ma'am." Teeryian apologized as she nearly tripped herself. "Truly, I'm really sorry. I-I wasn't watching where I was going."


Thank you so much Gossamer!