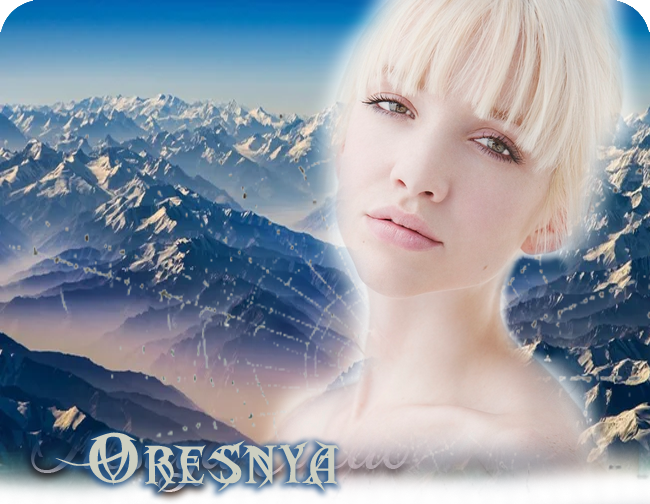 Spring the 31st, 519 AV
Food. Oresnya's thoughts were consumed by it. Any food she had ever had sprang to mind along with ones she had just imagined too. Some of them made no sense, and no reasonable person would think they sounded tasty. Five days. Five days of self-imposed starvation had taken any sense of reason or logic from her. All she wanted was something to fill her stomach.

Early on, she had tried to trick her body into thinking it was full by drinking copious amounts of water. It had worked but only at the start. After two days, true hunger had set in and wouldn't allow her to forget it. Water wasn't working any more.

Five days without food. Five days of ever growing weariness, weariness like she had never understood it. The body needed food. Every living creature understood that, was driven by it in their basest of selves. Only a fool would deny it, but Oresnya was trying to be driven by higher ideals, by altruism. Altruism was foolish. But her starvation could bring some much needed aid to the Endal if they decided to hunt the beast. But every day, weakness of the day before was added to by the new day and the continued need for food not provided. Every day sapped her strength a little more.

But worse than the weariness was the temptation to give up, to eat again. Every day chipped away at her altruism a little more. Five days of temptation told her that no one would do the same for her, that these people didn't deserve her benevolence.

All she wanted to do was eat.

And she couldn't, so she

thought

of eating instead. She was so lost in thoughts of food that shouldn't exist that she didn't see the two big men barring her path, but Bob, her appointed monitor, saw them and grabbed Oresnya's shoulder, pulling her to a halt before she could collide with the large, unmoving men. She was about to ask why he'd stopped her when she saw them. One thought crossed her mind, and that was that these men were not here for her benefit. Cruelty or hate or something very similar to one or the other or both burned in their eyes.

Thoughts of food evaporated from Oresnya's mind. She was in danger, though she didn't know what she'd done to put herself there.

Bob saw it too and tried to head the situation off before it could escalate. Stepping around Oresnya, he began a short and heated conversation with the two men in Nari far too quick for Oresnya to comprehend. What she could tell was the tone of the conversation and that it was not going well. Each comment Bob made only brought a more heated response from the men. Finally, one of them seemed to have enough and, shoving Bob against the nearest wall, ended the argument with a gruff threat and a finger pointed in the Chiet's face. Bob's face fell, and he held up his hands in a sign of submission. After that, the man let Bob go.

Before he took off down the hall, Bob whispered to her quickly. "I'm sorry, Widow. They outrank me. There's nothing I can do. Don't fight them. Save that for where you're headed."

She had questions for him, but he was gone before she could chirp the first word out. A heavy hand grabbed her by the arm and began pulling her in the opposite direction. They half-dragged, half-walked her through many halls, always seeming to climb upwards for the better part of a bell until they walked out of the caverns on to an open side of Mt. Skyinarta.

If she hadn't felt so threatened, she would have reveled in the beauty of the place. Mt. Skyinarta was imposing from a distance, but when one was up against its side looking up, only then could its devastating majesty be truly appreciated. Sheer, rocky cliffs rose up to threaten the sky on one side and dropped away to meet the insignificant earth below. Looking out, one could see as far as their eyes would allow. But Oresnya wasn't looking out, or up. Her eyes stared resolutely forward, or at least, it was her intention to appear that way. In truth, she was panicking, but she didn't want them to see that. She was too nervous to look to either side, so she plodded on, hoping their journey would end soon. This much walking would not have tired her normally, but…

Five days. Five days without sinking her fangs into something made the glands in her cheeks ache. Every few bells or so, a dot of venom leaked from one fang or the other, and its potency made her entire mouth tingle. A small part of her, a more feral part, considered sinking her teeth into one of these captors, but the greater whole, the wiser whole, knew that would not end well for her.

So she stumbled along until they reached a crowd of cheering people. As they moved closer to the tiered seats, the subject of their cheers could be seen. In a circular depression in the ground, two Inarta were brawling each other. Both were bleeding, one from a cut above his eye and the other from a cut on his lip. The people present in the seats were all standing, half in an uproar when one of the men had the upper hand and switching back and forth as the advantage changed. She watched for nearly half a chime before it occurred to her as to why she was there.

They wanted her to fight.

Immediately, Oresnya tried to break free, but one of the men holding her arms squeezed. It would have been enough to make a regular person uncomfortable, but for her light Symenestra frame, the pressure came close to breaking her bone. Ceasing her struggling, she relaxed a little as the man let the pressure off.