Eh, I guess it won't hurt to try out this scrapbook thing. Honestly don't get the full grasp of it yet, but whatever! And so I don't forget, my NaNoWriMo word chart can be found right here!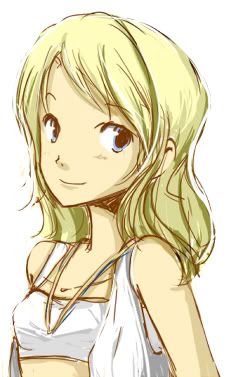 Anyhow, this marks the fifth day of my stay here in Mizahar. It's been fun so far, and I hope I don't abandon my character here, like I've done so far in all other boards. It's a plus that this rp is much more organized and active than most other boards though!

I really want to reach my 50k words goal for November. It's one thing that's keeping my mind off my death grip of a thesis and other stressful wannabes. At the moment I have two active threads, with another two in the making. I want to have five active threads at a minimum though, and it would be reaaally great if anyone would want to help out a newbie like me. I'm not too confident to make a solo yet, because I don't know what to write about.

Aside from that, I'm trying to get back to drawing again, but I've only come up with random doodles, like the one I posted here which is a quick doodle of Gabrielle.