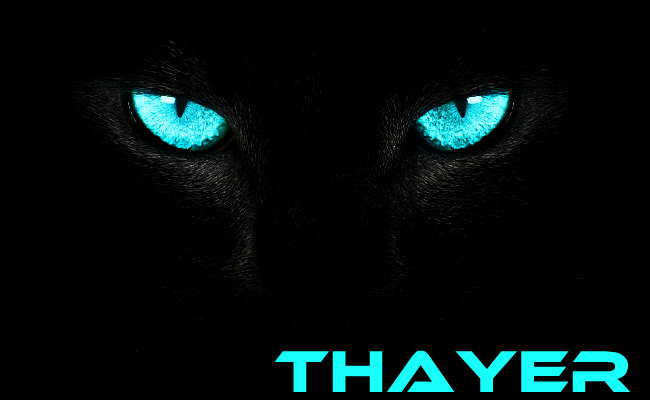 Timestamp: 10th of Spring, 513 AV
Thayer meets her long lost friend Lavine again in Zeltiva. They remember the many years ago they had of fun childhood back in their hometown of Ravok, but someone wants to barge in on their conversation, causing chaos to erupt and pain to be felt.
It had been a few days after Thayer had arrived in Zeltiva, and she was anxious to head back into the woods to the location of where she had meet her new friend. The woods had been both a devastating memory as well as a new birth of future memories, from both losing her mother and personality of both father and brother to finding someone who listens and cares about her.
The friend was a rabbit named Queneei and that had been clarified after a startling change from a defensive position hiding in the green brush to the friendly conversation of two complete strangers, which have now mended into more than just acquaintances. The animal was a sweet little thing that Thayer felt comfort by the simple feeling of calmness as it overcame her heart the minute she spoke to her. She felt comforted and relived to finally have someone to talk to and to finally know that someone is out there that is willing to listen and willing to try to understand.
But as Thayer was set on a scavenger hunt through the branches to their meeting spot, she heard no disturbance of any being within the prairie before her. Her assumptions were proved correct when she caught sight of only a ravine and more large trees, with no brunette herbavor sitting near the rook awaiting the arrival of her chatting mate.
Thayer talked to the rabbit as though she were human, and the creature looked back up at her always as though she understood. She loved the idea of having someone to talk to, whether the recipient be animal or human. The rabbit would be forever in her heart and mind whether she would see her again or not.
Thayer's spirits dropped as she realised that either her friend had forgotten to come, couldn't come for some personal reasons or didn't want to. The last possible situation Thayer had thought felt like the slice of a serrated knife through melted butter.
But Thayer wasn't easily deterred. She had been more than she thought she could handle and wasn't going to be thrown down into the dirt by disappointment. The bunny would have to show up sometime or another, and when she did, Thayer would ask why she hadn't come today, she would answer, and things would carry on as per usual. But now, Thayer had to try to think that Queneei was merely busy and not just in the mood to not show.
Thayer's boredom quickly struck her down like a bowling ball eruption at the collision of soft pins- strike! She'd been so used to action and adventure or subtle conversation with a stranger out in the middle of the woods that she found herself easily bored as she stood in the middle of unidentifiable plants and trees. She'd be living in the town of Zeltiva for the next few seasons at least, and thought it would be best to get acquainted with the town she'd be living next to.
She set off into the direction of the town, pushing the thoughts of not having a conversation with the hare she seemed to have most connection with at the moment, hoping that tomorrow would be the day that they would rejoin in a fit of laughter and common talk.
The leaves Thayer passed along the way into the port city were fascinating; all different colours and shades ranging from brown to orange and yellow to partial lavenders and reds. Spring had sprung itself awfully quickly and Thayer was relieved, wishing for it to stay and not change its weather back into the unbearable harsh winter and its cold winds and icy snowfalls. Thayer hated winter just because of those reasons mentioned.
The final conclusion of Thayer's likes, dislikes and interests were finally ceased when the trail of budding plants grew to a halt. Over a dimly lit sun, of which was slowly setting into the horizon across, was the wonderful city of the sea- Zeltiva. Of course Thayer had seen it before. She had passed through the way into the town to get here and had seen many sights in doing so. This was a difference, however. The way she saw it was as though she had a new set of eyes, with a new outlook of life in her mind. Perhaps it was the way the sun was positioned perfectly in the sky, casting warm rays of diminishing light among her pale, raisin-like body. Perhaps it was the way the colours of autumn coming back from the dead, soon to turn their colours back into the colours of spring that were seen in the corner of Thayer's vision. Or perhaps it was just the thought that Thayer could start clean, on a new slate, a new dime in hand as she made her place known in such a city.
She pressed forward, descaling the hill of which she stood atop on, casually avoiding broken branches and using her nimble, quick feet to manoeuvre around obstacles of boulders and poisonous shrubbery.
Thayer hit the bottom of the hill, no longer surrounded by the shroud of blankets of leaves. She was covered in dirt, but she not know why. Her hair had bits of leaves and twigs in it and she looked as though she had just finished a brawl in the mud like a hog fighting for its meal. She didn't think twice about fixing herself up to be presentable. One look in her eyes and Thayer's confidence of being an intimidating woman was sure to dominate anyone's hateful gaze. She didn't care what she looked like, for she had looked far worse and had been made fun of more times than can count.
The first thing Thayer caught sight of as she entered the city, stepping onto the stone walkway of a nearby alleyway, was a tall man who appeared to be at least six feet tall. His eyebrows were heavy and furry, framing his small, crinkled blue eyes. His moustache was untrimmed and collided grossly with his unkempt beard. Thayer could predict the smell of whiskey on the man's breath and the assumption of him being a common sailor just by the previous observations she had made.
Out in plain sight, Thayer's eyes continued to drift up and down, scouring the area and its inhabitants. Her gaze landed on a young boy, holding what appeared to be a stick with a string attached to it, a ball connected to the string at the very end. He was bouncing the toy up and down, a smile plastered onto his face- one of more contentment than pure excitement. His guardian was over a few feet purchasing something from an elderly man behind the counter of a stand. The man's eyes were trained more on the boy and his attitude towards the makeshift toy than on the father whom was buying his items.
The man ended his deal with the elder man behind the counter of his dark wooden stand with a wave of appreciation and a goodbye: "Thanks for the help Magnus!"
Thayer's stare continued onward, taking in the scents, the sights and the feelings of what Zeltiva was and how it acted as a city.
Her eyes landed on what seemed to be a young brunette, her back turned but her composure clearly visible. Her shoulders were in between broad and basic, her hair worn long and in curls hardly noticeable to the human eye. The girl was leaning on one leg, one hand on her hip as she spoke to the group of women in front of her. She was talking rather loud, giggling at her own jokes and stories until she sighed, breaking the noise that seared the air, sending an awkward silence in everyone's direction.
Something made Thayer's heart race however. Something about this girl reminded Thayer of someone she once knew. The way the girl poised herself and the way that she laughed. Thayer would recognise that giggling chuckle anywhere, but she couldn't place her finger on where.
And then the woman turned around, revealing two orange-brown orbs of light, her smile full of blinding light and happiness, and instantly Thayer knew who she was. But could it be? Could it be her long lost friend from the depths of Ravok's lands?
There was only one way to find out the truth and as the familiar face of a possible relation stood there, eyes glinting off inspiration and admiration, Thayer started to take several steps in her direction, completely out of control of her bodies movements. She merely stepped aside as she continued trekking up to the girl who reminded her of someone she once knew… and loved dearly.