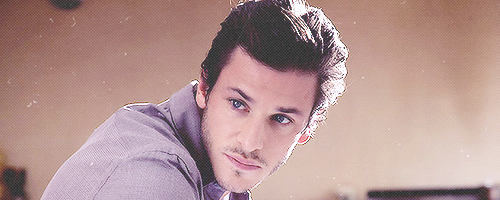 It was proving to be such a nice day today, that Turais decided to sit out in one of the small courtyards outside of the University. He thought it looked more like a tiny garden, but it had a small amount of grass to sit on with a few plants starting to sprout flowers with the warm weather of spring. So far the season had proved to be an interesting one. There had been a number of magic related incidents.
Turais glanced up from a leather journal he was scribbling in and glanced around, a sense of paranoia had begun to stir in him as of late. He felt the tension towards the University was reaching an all time high and he was worried that anyone connected to magic would be a target. He wasn't exactly an open book about his magic, not to any non student anyways. He sighed as he decided there was no one giving him any odd looks and returned to his journal, rubbing his nose as he went back to scribbling and effectively smeared a bit of the ink stick across his nose.
Sensing Auras at a low skill level is hard, especially when trying to pinpoint a relatively weak aura, that is to say one without much Djed laced through it. Feeling a powerful wizards aura as they pass by you in the street is a little easier, but incredibly difficult in a different way.
He rolled his shoulders and shoved the ink pen back into a small case within his bag before closing up his journal, deciding that was enough writing for today. Writing about Auristics wasn't quite as easy as Turais initially thought. He figured he could write notes down as he learned and go from there, but so much of this he was still trying to figure out and it was so hard to put into words.
What he needed now was a distraction. He chuckled to himself as he thought about that, distractions. He could study, that would have been a good thing to do, but he felt uncomfortable studying out here and it was too nice a day to leave the warmth of the sun. Perhaps he could find another student out here and try to interact. He'd made one friend by just hanging out at the University already, why not try to make it two?
Turais' Common
Turais' Shiber
Your Speech
NPC Speech