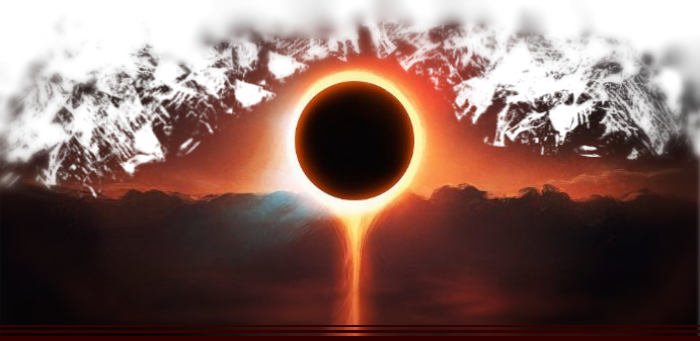 7th Day of Summer, 514 AV
The blade shimmered gloriously in the dim light of the laboratory, the exquisite craftsmanship gleaming from shining tip to stalwart hilt. Faint glimmers of candle light danced off the wicked looking edges, framing the flickering masterpiece of deadly beauty in fleeting shadows. It practically hummed as Elias ran his fingertips across the steel, so wrought with potential and eagerness to be perfect was it. Its creator must have forged such a piece confident it would never need to be changed, oh so content with its perfection.
A terrible tragedy for whoever that fool was, because that was exactly what Elias was going to do; he was going to change it.
More than that. He was going to make it better!
It didn't fill him with as much trepidation as it once had, working in this place... for that man. He'd been doing it now for a while now, taking on all the menial duties and the trash commissions of which Lazarin considered too mundane for a mage of his caliber to be bothered with. One might be surprised at how many such requests would come in by the end of the day, but once you realized that almost every paladin and above was expected to wield a special weapon or two after achieving their rank, the abundance of mage crafting became stunningly clear.
Elias cast his eyes towards the window and to the the dark stones of the institute's wall outside. Beyond were the dull gray skies and the meandering dark clouds that filled it. Elias was fairly certain the sun was out there, hiding beyond some horizon somewhere. He didn't enjoy working so late, but his professor had been adamant concerning the time restraints centered on today's particular job, so he obeyed despite his chagrin.
Twisting his neck from side to side and shuddering at the pops his own actions had elicited from the weary bones, Elias began to fully devote himself to the work, to the lab, and to the weapon in general. First and foremost, he needed more light. There were candles about the room, and Elias wasn't about to miss an opportunity at warming himself up -both figuratively and literally- with a little bit of reimancy before he got under way. A number of larger candles lay about the room besides the few he had lit, strewn around in apparent haphazardness but in actuality were all exactly where they served best. The lamps lining the walls would themselves come into play as well as the young mage began to manifest the feeling of power and odd delight from within himself. The djed came bubbling forth, eagerly pouring from and across his very soul like the crimson blood through his veins. It slithered out from his skin, leaking free from arms and fingers both until its master had summoned enough. Next came the shaping, the corrupting -the res. Two long snakes of it had been formed by the end, each one swirling around Elias's head like serpents in the lake. First came the initial layer then quickly followed by the second over that. A blink of an eye later and both swooping tendrils burst into flame as the mage ignited the second layer, leaving the first completely intact and still utterly under his control. It was a matter of child's play to have the two burning creatures under his command then fly over every wick in the laboratory like a surgeon's knife across tender flesh.
The room brightened to his satisfaction and now that it was blanketed in a snug coat of warmth from all the fires, and with the environment now made pleasant and acceptable, Elias turned his attention to the commission.
The extended hilt of the weapon, a claymore for all intents and purposes, was elaborately chased with carvings, obviously detailing a long and bloody story of what the ravokian was becoming more and more convinced was the origin, not of the weapon, but of its first bloodthirsty wielder. He traced each engraved chapter like he would an enrapturing novel's pages, running his fingers over the ridges and rises of it, while taking great care to avoid the terribly sharp edge at the same time.
He'd never truly been as taken with them as his father or uncle had, their bulky size and encumbering weight was more than even the long sword favoring ex-apprentice could endure. It certainly didn't mean he had never seen them in use before however. Many paladins and hopeful soldiers would often hone their skills with a chosen weapon to a point of awe inspiring finesse. Big as they were, each giant sword could easily be turned into deadly arcs of biting steel, honed to a razor-sharpness that was belied by their size and shape. Vicious, dangerous and efficient at their purpose, the weapon didn't define the soldier, his skill did. The blade just had a tendency to make it look cool in the process.
Experimentally, standing in the middle of the laboratory so as not to hit anything expensive – which was to say, so as not to hit
anything
– Elias hefted the weapon and gave it an experimental swing. It wasn't as heavy as he'd expected, and as he took a second swing, his amiably flowing motion enhanced and extended by the length of the weapon, the Caldera turned his playful strike into a sweeping slash that threatened to nearly send him toppling over with a yelp.
After a few more self-indulgent stabs and cuts across empty air, Elias carefully set the sword down back unto the pedestal, eventually managing to fixate his attention back to the matter at hand.