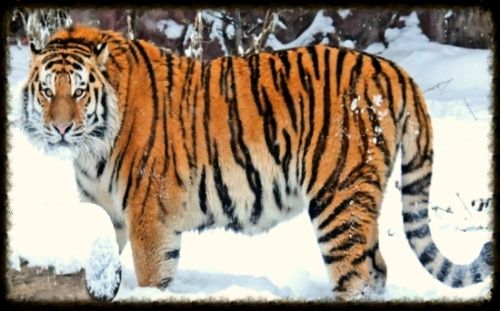 Y
uri had earned his laughter. Saraphina didn't feel embarrassed or slighted by the noise. Calming down and now feeling more relaxed since the arrival of a familiar face, she turned to Halin'a and nodded to his question,
"I am Kelvic. My teeth are always this length, but you can't usually see them till I smile or....snarl I guess. Sorry if I startled you Halin'a....that's just how I tend to react when I get snuck up on. You're the first Ethaefal I've ever met. I like to see what you look like at night sometime."
Turning back towards Yuri, she smirked at the mercenary, shrugging lightly. Responding to his light, humorous tone with one of her own,
"Fair enough Yuri, I deserve that. I guess we can call ourselves even now. Thank you for your complement....but if I'd been paying more attention, I would have seen you coming. I give credit where credit is due. Your stealth skills are quite impressive, you should certainly keep practicing."
S
araphina looked back at Halin'a after talking with Yuri. The Ethaefal was quite attractive. But then again, so was Yuri. She pondered for a bit as she stood among the sand. It would only be a few short seasons before she peaked in her maturity. She already felt the need to find and connect with others, hence why she was trying so hard to meet new people. It was an instinct she could not fight againist. Shaking her head to clear the thoughts, she smiled briefly at the two men,
"Well....seeing as you two don't seem to have anything else to do....either of you gentlemen care to become my sparring partner? Jabbing at thin air is fine....but a moving target is much more appealing. Care to try your luck?"
She looked over at the two men, smiling gently. Saraphina rocked back and forth on her heels, now a little jittery that she'd stopped moving.