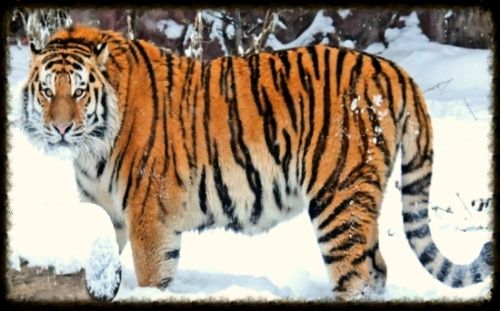 21st Day of Fall 514 AV
S
araphina guided Abaccus through the gates of Zeltiva. The crisp air of the fall season made her skin glow a healthy rose color and the morning sun caused her Bloodbane to prance happily. The two had found a place in each others lives over that last few weeks. Saraphina groomed, fed and cared for the sorrel stallion and he in turned hadn't yet tried to bite or kick her, though there had been several times during their rides when Abaccus attempted to throw her from the saddle. Thus far, he'd been unsuccessful, but Saraphina knew it would only be a matter of time before her inexperience won out. Still, on this morning, the rider and horse were at peace with each other. The mid morning rush of the streets made the trip to the Strom Shrine a bit more hectic and Abaccus snorted aggressively when a cart drawn by a mixed blood horse rattled nearby. Saraphina tighten her legs around the muscular girth of her mount and turned her heels inward. She foolishly thought for a moment that she'd managed to keep the Bloodbanes viciousness contained. That was quickly proven to be false as the dark sorrel stallion suddenly lunged towards the cart horse. Saraphina cursed loudly as her seat on the saddle suddenly left the leather and she found herself airborne. Though sheer instinct, she managed to keep hold of one of the long reins even as her feet came loose from the stirrups.
H
er experience from the numerous fights she'd been in prepared the Kelvic for the fall. She exhaled as her body headed for the cobblestone road, tightening her hold around the leather strap she held. The impact still hurt a lot, but she wasn't as stunned as she was really expecting. Abaccus suddenly jumped backwards, causing the arm holding the loose rein to be pulled uncomfortably and reminding the Kelvic that she was now off her mount. Growling around the pain in her back, she rolled up onto her knees. Abaccus was dancing around and people were wildly trying to get out of the way. Scrambling back to her feet, she quickly grabbed the Bloodbane by his bridle and pulled his head down. The battle of dominance lasted for a few short seconds before Saraphina ground out in a firm voice,
"

Enough!!

"
Abaccus's ears flicked forward and he stopped prancing about. Exhaling sharply through her nose, she looked around at the scene her energetic horse had caused. The cart was long gone, several people were glaring at her and one women had dropped her bag. A small child nearby piped up and innocently said in a loud voice,
"Do it again!!"
Saraphina felt her face turn several shades hotter as she waved to the crowd and pulled Abaccus along behind her. Shaking her head as she headed towards the Old Quarter, she looked over her shoulder at her troublesome horse,
"I know you don't get along with other horses well, but can you at least try not to buck me off if you want to start a fight. You make it seem like I don't enjoy a good battle."
The stallion waffled softly as he followed behind, but of course, he could offer no other responses. Shaking her head in amusement, Saraphina looked forward and saw the telltale lighting rod of the Storm Shrine sticking out above the city.
T
he odd looking temple was set peacefully into the green foothills. The design reminded Saraphina heavily of the holds of Avanthal and she paused to study the architect for a few chimes. But her impatient horse nudged her from behind and she rolled her eyes. A small hitching post was set up near the temple and she was glad to see there were no other horses tied up. Removing the saddle and switching the bridle to a halter before tying Abaccus securely to the pole. Giving him a pat on the neck, the red haired Kelvic headed inside the temple. She walked pasted several statues that held small offerings and candles. Saraphina had no ties to the storm god which the temple was dedicated to, but she gave a polite nod to the idols anyway. Stepping out into the courtyards, she lifted her head and smiled at the bright sky. Looking around, she noted several wooden representations of weapons. There was one of a long sword, a staff, some sort of weapon that looked like two short sticks connected by a rope. This would certainly be a good place to learn to use weapons as opposed to her normal style of unarmed combat. Now she just needed to find the person she'd arranged to have as a teacher. Saraphina had heard of a young women that had been giving training lessons in the Shrine. Hopefully her message had been delivered.