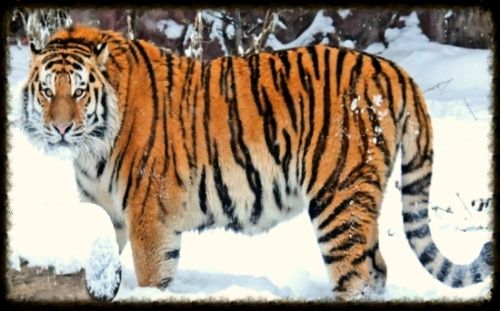 56th Day of Summer 514 AV
W
ith the shifting of the season had come a reprieve from the heat that Saraphina found so comforting. She was eagerly awaiting the kiss of Morwen's hand upon Zeltiva, it would be so nice to feel some touch of Avanthal again. Naturally she could go back home, see her Mother again, run through the snow. But somehow the thought of going back to the ever winter land still frightened her. When she'd been literally kidnapped from the one place she thought she'd been safe from harm, it had left a deep scar on her soul. One that would take a long time to heal. She still suffered nightmares on occasion. Fortunately, today hadn't been one of those days. Saraphina was honestly surprised that Enthere had yet to breach the subject of her night terrors. Perhaps the Cougar Kelvic still felt that they went yet close enough to each other to be able to talk about such personal things. In any case, the morning was wasting and with the season change came shorter daylight bells. So the ginger had plans she wanted to carry out. Shaking off sleep, she stepping into her camp and readied herself for the day. After grooming Abaccus, tethering him on a long lead and putting a pound of feed on the ground mixed with a few fresh pieces of meat from her most recent hunt in case the Bloodbane didn't feel like chewing on grass, Saraphina shouldered her backpack and jogged out into the forest.
S
he set a brisk pace. After spending most days in animal form wandering the hills, Saraphina knew the area fairly well. From the south of the campsite, over a patch of rocky terrain and across a green field that grew tasty ripe raspberries, she came upon a large river. The run through the forest was a bit trying. Saraphina's leg muscles ached a bit and her breathing was increased. Running up the rocky portion was harder, as there was an incline upwards which forced the Kelvic to further bend her knee and take larger gulps of air. Her pace slowed substantially, particularly since she had to mind her footing to make sure she didn't slip on a patch of loose gravel or dirt. By the time she reached the open field, she was forced to slow to a more steady jog. The flatter area was easier to run through, but the long grass brushed at her thighs and was still wet from with dew. Still after about half a bell, she made it to the river.
T
he river was wide and as far as she could tell, relitivly deep near the middle. But latly she'd been having a craving for fish. A bad craving. Going into town and buying some of the freash fish woul have solved that, but Saraphina found herself not wanting to relie so much on the city. Which meant she needed to learn how to catch fish on her own. Enthere had mentioned that she'd caught a few from the river before. Saraphina was confident she could do the same. Setting her backpack by a large rock and stripping off her clothes leaving only her heirloom pedeant around her neck, Saraphina shifted to her Tiger form. It was always like a door was opened wide every time she was in her animal form. The smells were stronger, the sounds clearer, everything was so much brighter. Shaking her feline head, she walked up to the edge of the river. The water ran by and she studied the ripples for a bit, the current looked slow and she could easily see the bottom. As long as she stayed close to the shore, she should be able to find some fish and flick them out of the water. Jumping in, she was mildly surprised when her paws sunk into the mud a bit deeper than she'd thought. Still she was only up to mid leg in the water. Now to find some fish.
W
ading through the water and studing the rippling surface was rather dizzying. It wasn't like hunting in the grass. The reflecting water made everything look bigger than it really was, which made judging how close or far things were much harder. A small school of silvery fish swam near her and she lunged at them, swatting at the water to try and hook one. No luck, the fish moved as seamlessly through the water as wind moved through grass. She didn't give up so easily on any hunt though. Splashing wildly as she chased the flashing scales, water coated her feline face and darkened her orange fur to a ruddy red. She managed to get one ham sized paw under a small trout and with a upward flick, Saraphina made the fish fly up into the air. But it didn't go towards the shore as she'd hoped but plopped back down into the water and disappeared into the deeper middle section. Saraphina growled lowly, Enthere made this sound so much easier when she'd brought fish back to the campsite.