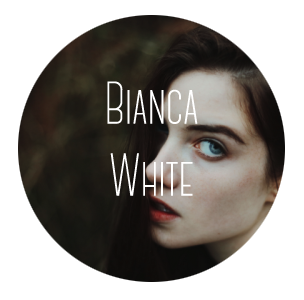 .
.
.
.
.
Fall 83rd, 514 AV -- Mid-Morning
Bianca White had walked into the Office of Justice with expansive purpose, and left with a more focused purpose. Ulrich handed her a folder with not so much as a word exchanged, going back to his organized chaos that was much reminiscent of the way fish flopped about the deck of a ship after being caught - confused, stuck, and hopelessly lost. She had eyed the folder for a second before taking it, and after a cursory glance to its contents, she now found herself in a small room in the Wave Guard Headquarters. Across from her sat a man, not much younger than she, who had been charged with theft from a middle-class family living in Zeltiva. She opened her folder now, looking more in depth at the information presented before her. The girl squinted partially at the handwriting which, while not messy, was unfamiliar.
Name: Rodrick Belt
Age: 20
Charges: Robbery and Trespassing
Date of Incident: 79th of Fall, 514 AV
Bianca only had to get so far before the man in front of her started showing signs of anxiety and nervousness. His leg bounced, his hands couldn't sit still, and he appeared to occasionally wipe his hands through his hair or onto his clothing. She took one thing from this - his palms were sweaty. He was nervous, and nervousness seemed to be a sign of guilt - but it could also be a sign of a man who didn't want to be found guilty to begin with. Regardless of the young defense attorney's opinion of the man, she was here to defend him. This required her to find out exactly what happened, or at least, what happened in a way that favored her and her client. She leaned back, her arms resting on the files and her eyes staring directly into the young man's. His eyes darted, but she caught them with her own, wordlessly telling him to look at her straight.
"So, Rodrick Belt, is it?"
The man nodded, wiping his palms on his pants. She said nothing further before the man opened his mouth and spilled out his thoughts. Bianca quickly pulled out a small pencil.
"I didn't do it. Ask my friends. I was wit 'em when they said I did it. Promise."
She pulled out a small notebook, jotting this down as he spoke and asking questions, glancing up to see his immediate reactions after each one. She had no reason to believe he was lying other than his body language, though being asked question after question in a small cell in the basement of the Wave Guard building was enough to make anyone nervous. Bianca, however, thrived under pressure.
"What are the names of your friends, then?"
Her language was to the point, and she matched and held his eyes with her own.
"Uh...Tim Faust, Jacob Warner, Daniel Cooke..."
His voice trailed off, but after a tick he closed his mouth and nodded his assent.
"Where can I find these friends?"
"The...fish market, the docks. Prob'ly."
His answer wasn't incredibly reassuring, but Bianca stood up, collected her papers, and prepared to leave. Just the act seemed to terrify the man, though she motioned for a guard standing outside to take him back to his holding cell and she made her way out of the Wave Guard headquarters, forming questions in her mind.
Gods, that man really was nervous.