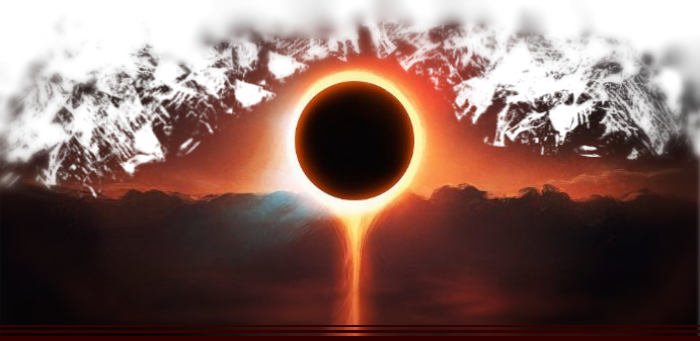 10th Day of Spring, 509 AV
His wrist hurt.
A lot
. He knew better than to keep rubbing at it so much, but that hadn't stopped him from scratching at the fresh bandages wrapped around it or trying and roll it around every once in a while. Each time he even so much as looked at the blasted thing though, it lashed out at him with a fresh new jolt of pain that made him hiss and wince all at once.
He cursed.
Elias glared up at the despicable face of the bastard who had wounded him not ten chimes ago, a shyke eating grinning splitting the boy's face from ear to ear as he silently gloated down at the apprentice. A sword nearly took his head off a split tick later, and Elias held his breath in delightful anticipation for the briefest of moments, but even with his attention divided between the heated sparring match he was currently in the midst of, and the consistent mockery he insisted upon showering down on his former training partner, still Talon could not be caught unaware. The young man ducked under the long arching swing with ease and already, both Talon and even Elias could see where his opponent had gone wrong. Left wide open by no doubt leaning too heavily on the self-made assurances that a distracted Talon would certainly have no hope of avoiding her strike, the girl was in trouble.
"Shield!"
Elias shouted, perhaps a little too enthusiastically. He had forgotten the girl's name, Tera or Talia, or something like that -It didn't particularly matter- whoever she was, Elias wasn't going to let Talon score another easy point so long as he could help it. He owed the son of a bitch that much for nearly taking off his hand in their last bout.
The girl however, wasn't so accommodating, and she flinched noticeably at either the unexpected shouting or Talon's lunging for her within the same breath. By then, it was already too late. If he had had the energy left to grimace before it was all over, Elias would have, but by the time his mind was working around what the fool blonde should have done next, she was already down, brought low to one knee with a pathetic squeak as the dulled blade glanced across her mid section with exceptional grace. But then again, all of Talon strikes were exceptional.
Petching Talon...
"Yet

another

bested, by our hero."
The tall, brown haired apprentice boasted with an overly robust announcer's voice as he spun about, arms victoriously thrown up in the air.
"Can anyone defeat the gallant and unstoppable, Talon Altos? Will his reign of greatness never end?"
No one answered.
"What's that you say, adoring fans? No it won't? Well I guess that's that, then."
Elias smiled and grumbled something under his breath despite himself.
"Are you done, oh magnificent jackass?"
He asked, raising himself off the crate he had been spectating the match from. By then Talon had sauntered over to where his defeated partner still knelt, tenderly clutching at her side, and had offered his hand to her.
"That depends on you two."
He countered with a smile, helping the young, pretty apprentice to her feet with ease as he wiped what was probably the first droplets of sweat from his forehead he had shed all morning with his other hand. There had been nearly ten fights between them so far, and even resting, Elias was still more beleaguered than the man standing in front of him, and the bastard had fought in each and every one. Whats worse, he had won them all too.
"I can keep this up all day, what do you say, Kara?"
Kara, dammit. I wasn't even close.
The other apprentice practically beamed up at him with her dewy eyes, her hand still unsurprisingly held in his.
"I don't know, Talon, I still need a lot of practice
." Was that a giggle he heard? Was there not a single damn woman at the Vitrax who wasn't completely enamored when it came to Talon! What did they all see in him, and more importantly, why didn't they ever bother to look at Elias that way once in a while?
Well the apprentice got his wish as Kara craned her gaze his way, but it wasn't with the kind of giddy and lustful leer he had hoped for. Instead, he found himself shivering a little when the girl's rueful glare fell upon him.
"But if

someone

hadn't distracted me, I'm sure I could have gotten you in at the end there."
The Caldera guffawed with such flabbergasted astonishment he nearly tipped himself over.
"I said shield, you didn't shield! I was trying to help you, woman!"
"Your mewling shriek caught me off guard, Caldera! I thought I was being attacked by a cat."
"At least with a cat you'd have a chance, you cow! You sure it wasn't Talon's stunning brown locks and baby blue eyes that that threw you off instead, huh? Go on, take another long look and make sure."
Kara's infuriated eyes deflated after that. She spared a quick, dismayed looked at Talon, then to Elias, then back to Talon and promptly blushed herself out of the argument right then and there.
"To be fair, Elias, my locks are quite stunning."
The apprentice replied with an exasperated
"Shut up."
aimed at Talon while Kara in turn made a noise that he had to assume was her excusing herself, before subtly fleeing the seen, her eyes firmly glued to the floor as she ran. Talon shouted his farewells, waving and chuckling cheerfully while Elias simply made a face. She did finally manage to peel her abashed attention away from the ground and out from under her hair long enough to wave back at one of them, and it wasn't hard to guess which it was.
"God, that one's got an ass on her... Anyhoo,

do

you want to go again? You're the only one here that can even last a chime against me, and I could use the practice."
"I can't."
Elias sighed, moving off towards the weapon racks with the intention of putting away his training blades. Talon followed suite, a gleefully pitying look on his stupid face.
"Aw, don't tell me I hurt you

that

bad?"
Elias shoved the sword into its slots, but for a brief tick contemplated pulling it back out again while the other boy wasn't ready. Then he realized the unfortunate fact that he had put the weapon away with his left hand, not his injured right, and there was good reason for that. Plus it would be terribly awkward if he actually missed in the end.
"No, asshole, I have the thing today and I need to get ready."
Talon slipped his twin pair of blades in after Elias's and leaned himself up against one of the pillars that supported the great hall they were in. There was no time of day where the hum and drum of steel and shield being clashed together didn't fill the grand training hall of the Vitrax, and today was no different. All about the two of them, separated off into their own corners and sections of the massive hall were pairs or squads of other apprentices and petitioners alike, all practicing early and fervently, though there was a clear distinction between the desperation some were putting in to their practices compared to the others. Petitioners were easier to tell apart that way, younger sure, but they also had this uneasy hunger about them as well. A frantic push that made their wides eyes and uncertain steps obvious to pick out from everyone else that belonged here. That was their problem of course, they didn't belong, not really, not until they proved themselves anyway. Those three long years were behind people like Elias and Talon however, as they had achieved their rank and place as apprentices. Now they simply came to the halls to train and fire on their very rare days off because it meant everything to stay at the top of your game, even when you were expected to rest. Still, that gap that now divided him from them did not mean he had ever forgotten how he had been much the same not so long ago.
"Ah, right. The thing with your father's friend?"
"My father's friend's kid."
Elias corrected, removing his sweat drenched shirt with a delicateness that failed to belie the sharp stinging he still felt in his wrist. He probably should have amended the whole 'friend' part as well while he was at it too. Torian wasn't exactly a man who made buddies with other people, let alone people in the Ebonstryfe, anyone close to him were more like pawns, or if they were especially dear and near, accomplices.
"A petitioner, goes by Dicey. You ever meet his old man?"
Talon shook his head.
"Me either."
Elias said, frowning. That wasn't completely true. He had seen the man from afar once or twice when he was speaking with his own father, but had never had the nerve nor the desire to go up and introduce himself. The stryfer had a way about him that spoke volumes to Elias on keeping his distance. Then again, most paladins of the ebonstryfe usually had that effect on people. Still, he didn't like being pawned off for the sake of some negotiation his father was in with this stranger, and the idea that he and this other son was some kind of show of goodwill between them was annoying to say the least.
"What are you doing hanging about with a petitioner anyway?"
Talon asked. Elias chortled and rebuked immediately as he began to wipe himself down.
"What are

you

doing with all of your petitioners?"
"Well I usually seduce and petch mine, but this guy doesn't really sound your type."
They both had a laugh at that, but Elias's died down fairly quickly. Talon's question had only served to remind him of what a dreadful load of shyke he was actually in today.
"I'm supposed to help train him or something, give him an edge I guess."
Yah, that's not gonna happen
The apprentice mused, fretting over the details of the day to come. This prospect, whoever he was, was in for a whole lot more than just another day of training with a dulled down training sword. Elias only hoped the boy could hold up to the challenges ahead for as long as he needed him.
I swear to Rhysol if he's late...
lol, sorry

You can tell I haven't written in a while. First chance I get and I write a whole damn book for an intro post.