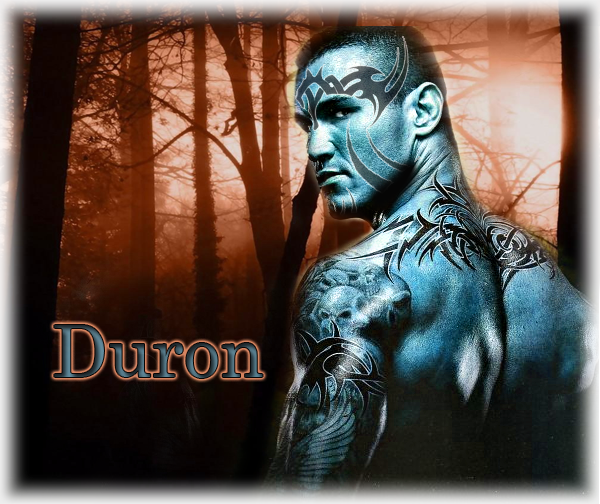 Time Stamp: 20th of Summer, 515AV

Smelling the salty air of the dense coastal forest, Duron knelt down to examine the remnant of a mud puddle. The akalak cared little for dirt, but he did care about the numerous indentations in it left by various four legged passerbyes. Ever since he was employed by Kavala Denusk, the akalak hunter hasn't had any luck bringing back any kills for the Sanctuary. It was frustrating to say the least, and Aferan had been nagging him for days to just give up for the season and focus on his duties in the farming compound. Swiftly as it was suggested by Aferan, Duron immediately dismissed the somewhat logical advice of his dark brother suggested and stubbornly continued to hunt without any success. Staring at the tracks, the cerulean picked up a small twig. Duron used the twig in his hand to measure the depth of the longer track and smaller tracks. He came up with the conclusion since the tracks were deeper in the back by sticking the twig into the indentation. The animal must support the majority of it's weight in the back legs because it had a deeper indentation. The smaller tracks must be created by the front legs because they were shallower in the dirt than the larger tracks. According to the tracks, the smaller tracks were heading towards the the thicket since the larger tracks were behind the small tracks.

Standing up, Duron followed the tracks to the edge of the shallow grass and noticed the tracks led him into the thicket. The akalak noticed the ground was littered with three leaved plants of all shapes and sizes, so the blue man bite his lip and pondered if it was worth trudging into the thicket after a small animal. Suddenly out of the corner of his eye, Duron saw rodent about a foot long with long ears, a egg shaped body, long back legs, and a puff ball for a tail walk out of the thicket and started to munch on some grass. The akalak figured the animal was some sort of rabbit or other rodent. As the rabbit started to eat some clovers, the akalak widened his stance and slowly lifted his spear over his shoulder. Aiming the metal tip at the egg shaped body of the rodent. The akalak brought the metal tip of the spear to his shoulder when the rodent jumped to another patch of clovers. Watching the metal tip of the spear move slightly back and forth by the wind, the akalak tightened his grip accordingly to stop the back and forth movements of the spear. When he was ready, the blue man stepped forward and threw the spear at the rabbit.