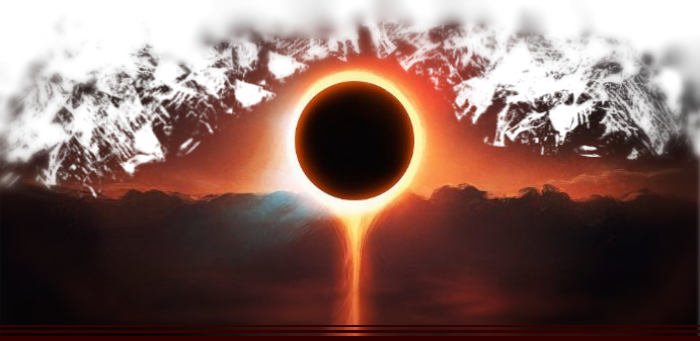 33rd Day of Winter, 515 AV
The mage tugged the old cloak a little closer after another after another breath of mist wafted across his watering eyes. The paltry fabric seemed entirely too thin against the harshness of the biting wind and there was no real escaping it under mere wool and cloth, but that didn't stop him from trying none the less.
It wasn't as if he was unaccustomed to such things. He had endured the winters of guard duty atop the walls of fort Emberstone in his youth after all. Hubris had led him to believe himself a northerner beyond reproach from the cold because of it, but the blessings of Ravok's year round protection from the elements had clearly softened him to the true cruelty of winter's wrath. Now, despite his 'northern resistance' all he could feel were Morwen's icy fingers wrapping themselves around him unceasingly, never letting him forget the simple fact that she ruled now, and no one else. Thankfully, it was also a constant reminder that he was out here, suffering through it all, for a reason, and one day when he was finally done, Elias Caldera would once again be welcomed back to his home upon the lake with open arms.
Until then…
The mage slid himself through the shadows, quiet as the darkness he concealed himself in. There was a sense of urgency behind each quieted step for the night was not as complete as the Ravokian would have liked. Leth peeked his pock marked face high above the tree tops and bathed the Nykan wildlands in an unwelcome light.
A voice caught his attention and he froze. Someone complaining. Cold blue eyes flickered to the dancing flames of the campfire in the clearing and the shuffling of those who milled around it. They hadn't seen him. With a breath, Elias sought inwards and felt the energy that consisted of his soul, beckoned it to obey his will and forego their natural course. His idea of control over the flux was still but a fleeting dream even now, but today it responded far more faithfully to his manipulation. Perhaps it too wanted out of this chilled hell as much as he.
Elias slapped a hand flat against the tree and propelled himself forward in a sudden dash, power racing to his legs in abundance. Bark gnawed into his flesh even through the glove as he launched himself from his hiding place and into the orange blur of the campfire light.
He ignored the pain.
More important things to worry about.
His left hand came free of his cloak, cold steel grasped tight in its grip. He reached out with the other, cruel intention guiding pale and scarred fingers to the first throat in his path.
He found his mark… and squeezed.
There was a brief shriek, but not brief enough. The other one, the man busy taking a piss off to the side, now whipped around, startled and alert. He saw his friend dying in the clutches of a shadow and in snarling response ripped steel from leather. Elias cursed under his breath even as the struggling man whose blood now warmed the mercenary's left hand writhed and screamed. The right hand had missed the mouth.
Stupid!
He had warned himself not to make a mistakes tonight, yet here he stood, red handed and in for a fight he didn't want.
Silence them first, then dagger. Not the other way around you petching dolt.
In his own defense, the Caldera was hardly the cloak and dagger type. He was trained for pure combat between men of sword and shield, a pragmatic fighter, not a sneaking assassin, so when he had seen the opportunity to reduce the enemies arrayed against him by at least two, that pragmatism had taken hold of his cold addled brain. Now the second man was looking right at him and no doubt the scream had already attracted the others who had just departed.
Maybe he was lucky? Maybe they hadn't heard anything. If that was so, he had to do this quick.
Ok. Use the fire and-
His stream of thoughts were interrupted before he could even devise up a plan of attack. "Were under attack!"
Petch.
Elias drew a sharp whistle of a breath and the chill tore into his ragged throat as if Morwen herself had just kissed him.
For a brief flash of a tick, the mage's eyes latched onto the prize of this little excursion, the reason he was out here for Thrace; a chest big and fat with treasure of a reportedly odd variety, but a treasure none the less. Mine, he thought as he twisted the dagger with renewed vigor, strength returning to his limbs as he released his control over the djed coursing hotly through his veins.
Ah, a warrior's warmth.