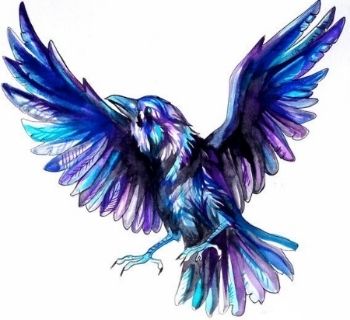 Izuyanai accidentally poured a dangerously large amount ale as a group of customers turned to a most interesting topic. The glass almost overflowed and the amber liquid inside teetered delicately around the rim of the cup. Thankfully, the man she had been serving didn't seem too upset. He merely downed a few gulps before their bartender's mistake could cause any damage.

"What was that about a new settlement?" she asked the table. The group before her consisted of two men and lady seated around one of the tables in the Scholar's Demise.

The men turned expectantly toward the woman, and Izuyanai followed their gaze. The woman was dressed pleasantly in bright colours. Her blond hair was kept back with a scarf and green eyes shone outward with a friendly warmth. Izuyanai guessed that this person must be a native to Lhavit. Everything from her flowing layered attire and accent suggested so.

"I was saying," she began, smiling up at Izuyanai, "that I went down to the Azure this morning, and there was talk about a new coastal settlement. I didn't hear much I'm afraid, I was only there to visit a friend."

A new settlement sounded as though it might attract all sorts of people. Besides settlers there would be of traders, adventurers, builders, and perhaps even scholars. If word had spread throughout Mizahar, people would be trickling in from all corners of the world. It sounded like an excellent setting for the raven.

Wanting to hear more about this, Izuyanai arranged her face into a disappointed expression. If she was right, the friendly seeming woman would want to help her in whatever way possible. Indeed, the woman looked apologetic at Izuyanai's displeased expression, and continued. "If you want to know more, I'm sure that fellow is still there. He was in the Azure, bringing news in from outside the city. You can't miss him. There was a whole flock gathered there when I passed by."

The man sitting next to the woman grinned. "Imagine going out on an adventure like that. A whole new city to build and explore."

"Yes but not for you," the woman chided. "You can't go running off while you're helping me with business."

"Not to mention you haven't paid me back for all those broken vials," the other man chimed in, teasingly.

Izuyanai smirked in pity at the man's groan and retreated to the counter, slipping away from the cheerful conversation. Unlike those who had settled in Lhavit, Izuyanai was, well, as free as a bird. She could travel wherever and whenever she liked. There was no one obligated to miss her departure and no individual who would notice she had moved on. That was a good thing, as there was still that nagging sensation at the back of her head. Until she found the source, it felt as though her purpose would remain a mystery to her. Izuyanai had no need for anything that might drag her away from her search.