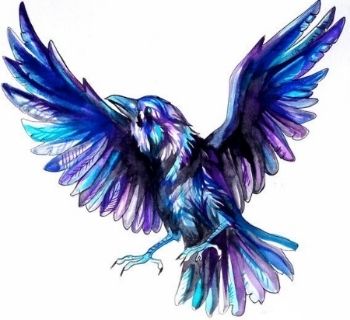 Izuyanai awoke groggily. The surrounding brightness told her that the sun was already well on its way across the sky and all around, there was the bustle of others going about their day. Feet marched noisily along the newly formed path and voices called out to each other. The human chatter mixed with the exchange between wild birds must have been the source of the incessant noise that had roused her. Why could the sun not delay its race across the sky for one day? Izuyanai would have much preferred to rest in Akajia's darkness for a good while yet.

"Ugh."

Groaning, she pushed herself into a sitting position with her arms and raked a hand through her hair. Though Izuyanai knew that she faired better in travel than the Inartan traders without lodging or green faced sea voyage passengers, leaving the nest for the unknown was something that took its toll. The unfamiliar was exciting, but sometimes am entirely new region was too vast. There were so many things to uncover in every direction that it felt as though she had to be everywhere at once.

Stretching her limbs out from the fatigue of her voyage, Izuyanai stumbled away from her bedding toward the supplies to take stock. It turned out that there were enough rations and fresh eggs for a humble breakfast, so she turned her attention to the dying embers of the previous day's fire and attempted to stir some life into the kindling.

It took some encouraging and much swirling of ash to get a steady blaze going, but Izuyanai soon had a pan heating on the fire. Stifling a yawn, she cracked the eggs over the pan and watched color bloom throughout the filmy egg white. She didn't need anything fancy this morning. If she had endured life on the road for so long, one more day wouldn't be any more difficult. All that was needed was something to keep her together until she could get a better grasp on her surroundings and get properly settled in.

As soon as breakfast was put together, Izuyanai calmly munched through it before getting to her feet and storing away all her materials for safekeeping. Since she would be away for much of the day, she doubted that the supplies would be needed again. Tucking her clothes away in her pack, she changed into her feathery form in one leap and spiralled above the growing settlement.