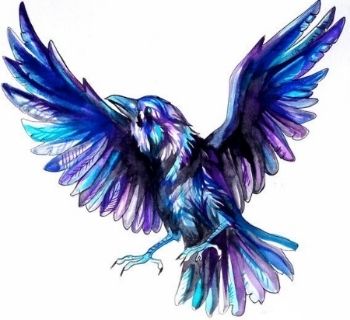 Izuyanai stood at Sharktooth Point, gazing out to the glittering sea and the fishing boats dotting the cove at low tide. She was waiting for one of them to sail back to shore with their catch so that she could test out a recipe. Hopping onto the stones, Izuyanai resolved to scale the highest rock where she would have a lofty seat and an enviable vantage point.

Steadying her hand against the rough stone surface, Izuyanai pushed off from her current shelf and cleverly hooked a foot on a small nook, etched in the side of the rock. The raven balanced herself carefully before puling her body up with her arms and crawling the rest of the way to the top. From here she could see the boats more clearly. The Kelvic's keen eyes picked up mysterious shadows sweeping back and forth among the ships, moving about in a haphazard manner.

It certainly was pleasant up here. The wind blew steadily from across the waters and tangled in her hair before moving to weave through the jungle thicket not far off. While it would be tempting to stay here and bask in the sun, one of the fishing boats seemed to be making their way back to the shore, and Izuyanai had business to conduct.

Clambering down from her previous seat, Izuyanai made it down halfway before she decided to take a short cut and leap the rest of the drop. She abandoned her handhold and pushed away from the formation slightly. Thankfully, the sand she landed on absorbed most of the shock. However, Izuyanai slipped into a careful tumble just in case it was not enough to break her fall.

Quickly picking herself up from the beach, Izuyanai dusted off her clothes and started running in the direction of the previously land bound fishing boat. Obviously, the raven had miscalculated the distance and they had already reached the shore and were now busying themselves with taking stock.

While running on soft sand did not turn out to be the most rewarding experience, Izuyanai eventually reached the small group of fishermen only slightly out of breath.