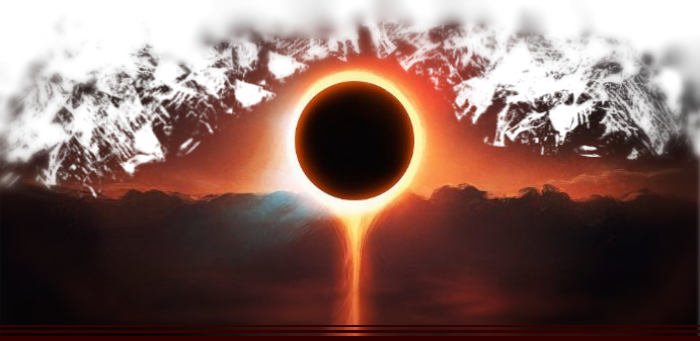 1st Day of Spring, 519 AV
Though the sun was high at her zenith, all the shoreline districts were very much alive with the trappings of both the daytime
and
that which was regularly reserved to the night. Usually, the merchant's carts and caravans that dominated the daylight hours would have been replaced by roving groups of whores, pushers and dealers -each pausing to peddle their sinful wares before quickly moving on to the next. Instead, the Lakeshore had come to life as both sides of the outpost's coin shared the streets and dark alleys of the small town, the mob just too good of an opportunity to pass up, regardless of the hour. Needless to say, things were a hectic kind of busy, but it was a directed sort of chaos. Everyone had a task to do and was either in the process of doing it or weaving through the crowds to get to somewhere they
could
do it.
By comparison, the gates were positively lethargic. Here, groups stopped in the narrow streets beneath the open sky to argue the best breed of horse to pull a wagon or bet over who had consumed the most alcohol that evening. The taverns and pubs themselves were a place of directed action, with passing travelers looking to fill their heads and mugs with something other than the thought of tomorrow's road. Bored pilgrims from distant lands eyed the passing soldiers -some with trepidation, others openly. All however, stepped out of their way. Regardless of where you came from, armed men encased in armor sent a very clear sort of message.
A handful of stragglers, a haze in their eyes that spoke of harsher chemicals than alcohol staggered up to Tannen and pestered the apprentice for directions to a suitable inn. Elias and Valmont shared a look as the young man stammered out a response, his tone almost comically deep. Beneath his hooded cloak, Elias was certain he could see the older knight's shoulders shaking as he chuckled. Tannen glared daggers at his patron for a moment before a grin split his own face as well.
"You did well, Tannen." Valmont laid a hand on the younger lad's shoulder. "Even if I wouldn't have called him 'Sir', personally."
"I thought you made a lovely tour guide." Elias shot.
"That's all there is to it then?" Tannen ignored him, a touch of disappointment in his voice.
"Not quite." Valmont said. "You're not too far off though. It's not all banners and battle, lad. Particularly not here. You'll spend more time guarding people against themselves than anyone else. I thought you'd know that by now."
Elias stood apart and let Alistair give his lesson. In truth, patrol was not a new experience for him, but it was one he had not undertaken in a good long while now, which made it practically new all over. His unit and the company it belonged to patrolled, certainly, but it rarely meant interacting with anyone besides the odd passing caravan or an anxious buck who'd strayed to close to the path. The farmers kept to their fields, the transients kept to their roads, and the Stryfe kept those fields and roads safe. It was a straightforward arrangement that worked well for all concerned. It also meant that the he was used to watching for different signs altogether; damaged wagons, tracks in the woods and missing animals spoke to him of danger -not the alien human expressions Valmont and Tannen needed to read out here. Elias's experience with the city and the wilds served him little in this new jungle. Ravok was a very different place than its colonies, a very different place indeed.
A brief but desperately needed breeze settled over the city as the day ticked on. Though still a languid tidal wave in most places, the flow of people on the streets slowly dwindled, and by the time Elias led the four of them off the main thoroughfares to patrol the areas near the docks, the crushing throngs of people had diminished into something far easier to navigate.
Valmont was the first to notice them by the water's edge. The big man prodded his daintier companion in the ribs and pointed. "You were born here, Tannen. Tell me, in all your time, have you seen anything quite like that?"
Elias turned to look and beheld the naked, shivering figures of at least half a dozen men women clambering about up to their bellies in lake. One man, a particularly unshaved and ragged looking priest of sort, had thrown his arms up into the air towards Ravok and begun to preach something as two others under his guidance held a woman's face beneath the water. She did not fight them, nor tried to flee despite her unbound limbs, but instead it seemed as if her only struggle was against her own instinct of survival. She bucked and thrashed reservedly, and only ever slightly as the bubbles eventually faded along with her movements.
It was not the first time the Caldera had bared witness to such a thing as of late, but even still he couldn't help but grimace at the sight as they dragged the lifeless carcass from the lake and unto the shore were the others surrounded her and the priest. The man had begun pushing on the dead woman's chest as Sable spoke. "You can blame Vargas for this. There's always been a belief among the pilgrims that by breathing in and becoming one with the waters of Rhysol that a soul can be found worthy of entering the city. Most people recognized it as the hogwash it sounds like, but Vargu- Commander Vargus decided he was going to have a laugh and allowed one of those crazed fools to enter after he'd been 'reborn.' Now the madness is spreading like a sickness as more and more bodies keep washing up on the banks." The newly minted soldier explained with a shudder and sorrowful look. Tannen shook his head and Alistair seemed all too transfixed by the insanity to look anywhere but. Considering he had never seen the likes of it before, Elias wasn't all too surprised to see the knight's surprise when the woman suddenly began coughing up water by the buckets load. She gasped for a drowned breath as the chanting around her intensified, the believers falling into some kind of trance as the priest called out once more for the lord of chaos to cast his eye upon the hopeful.
"A fad." Elias spat, turning away in disgust. "One short lived and long forgotten, god willing. Come, we have a date and we can't be lat-"
That was when they heard the first scream.