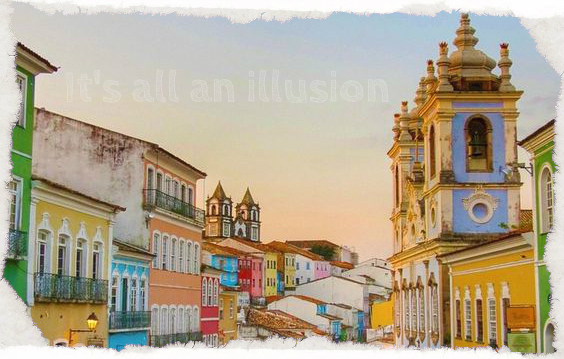 It was late, and Madeira was tired. That unexpected letter from little Leavou had left her strangely off balance. In her mind the woman was still a child, a poor girl with a wildness about her, who could not read or write but could throw a stone as far as any boy. She had been everything Madeira was not, frail, serious, wisp of a creature that she had been. Madeira had admired and looked up to the older girl, and even after all these years that name still inspired that kind of childish awe.
She stood in front of the fireplace in her bedroom, warming her hands against the chill of a haunted house, wanting nothing but sleep yet unable to sit still. Old memories had been resurfacing since she had read that name, some good, some bad, and all things she had thought long forgotten. Her childhood had not been sweet, but Leavou had been a shining spot in it. As much as it confused her she
missed
the girl, though she knew nothing about the woman who called herself Lani Stranger.
There was only thee bells left in the midnight rest. She should sleep, but she wouldn't be able to here.
From her closet dense with velvet and silk she found her heavy fur cloak, and from her pocket she surfaced with a ring of keys. She chose a silver one, with cracks of star fire across its surface and a bow made of pearls shaped like a human skull. She paused in the middle of the room, finding that calm space she needed, before twisting the key in the empty air and stepping through a silver door into her secret cemetery.
The loamy smell of dark earth greeted her as she stepped into her little sanctuary. A gentle wind was whispering through the scattering of trees along its edge, but the stone, gem, wood and bone tombstones were quiet in the dark night. She settled into the impossibly soft grass at the base of what she considered
her
tombstone, a profoundly ancient thing made from the bone of a mighty creature, worn with time and made strange by the inscription she couldn't read. Madeira pulled her heavy cloak over herself like a blanket, already drifting off in the blessed sanctity of this ancient place.
The last thing she saw as her eyes drifted shut were the stars burning bright in the open sky, and the silvery face of Leth, hanging impossibly close and watching over her as she slipped into her dreams.
----------------------------------------------------
The sun was shining in the City of Illusions. The twisting streets were laid bare to it, rejoicing in the heat and light. A few of the cobblestone, perhaps not happy to observe from the ground, had taken flight to see the city so full of light from up above. Flowers too, though they could grow no wings, were growing up and up, their petals fanning out like the fronds of a palm tree. There was no hurry in the people that wove between them on the ground. There never was. What would come would come, and they'd get there when they get there. The citizens strolled and chatted in the bright, bastardized garb of a dozen different cultures.
Madeira, a sad, fish-eyed little girl in a prim white dress, was kneeling in the middle of the street. She didn't look at the wonders around her, and the bright, cheery atmosphere stayed well back from the tight stress that rolled between her skinny shoulders. In a square of bare muddy ground, left behind by a cobble stone that had taken wing, the six year old was building a castle. It would be a great castle, she had decided. Big and tall, with towers of sticks and a moat of rainwater. It would be protected and safe and so grand even Aunt Madara would be jealous. And Madeira had saved three perfect red leaves in her pockets to make flags that would fly high from the battlements, so everyone would know it was
her
castle. Because if it was her castle she got to rule. That was how castles worked.
She had built it up, packing mud together to make a thick, sticky base with witch to build. Yet as soon as it was starting to come together, as soon as her little hands were starting to pull shape and structure from the mud, and her mind was turning to those perfect red leaves in her pocket, disaster would strike. First it was an older man, who used her body as a crutch to steady himself in his clumsiness. Madeira had to crush her own work to save herself from falling face first into the mud under his heavy weight. Then there was a little boy playing in another patch of dirt, who saw the little girl building her castle and thought it might soon be even better than his. He ran over and kicked it down, splattering her dress and sneering when she cried.
Her third attempt she guarded jealously, snapping at anyone who came close. She slapped the mud together, her turrets growing lopsided and her moat crooked as she rushed to build before the next disaster struck. An older boy with spiraling tattoos and dark eyes watched from his stoop, where he was crouched sucking juice from stolen black plums. Disliking how close she was to his staked territory, but unable to get close, he would suck the plum pits clean and throw them at her castle. With dark juice on his laughing lips he called her names and announced he had stolen the plums from her own backyard, right from under her stupid nose. He was throwing the stones she had given him, he said, shouldn't she have watched the trees more closely?
Madeira's lip trembled, but she wouldn't cry again. She would build and build and build, and when she had her castle, she would rule.
WC: 996