Hello, my pretties. I have been playing with GIMP because I cannot afford Photoshop, attempting to improve my graphic design skills, and because it's 2 AM, I decided to make a game of it. So if you're a whiz or just a newb like me, feel free to take an NPC from Denval (I can provide model names), jazz it up with a martial theme since someone's messing with them, and include the town motto: "Defend Yourself!"
If you have nothing nice to say (Katie), please keep it to yourself. In the words of Erykah Badu, "I'm an artist, and I'm sensitive about my shit." And I assume everyone else here is. So feel free to post pictures, support, kudos, and advice for design problems others might be having. If you are mean, I will end you and kill your character in a really demeaning way... like having an aneurysm while taking a dump.
Participants
may
or may
not
receive IC prizes, up to and including... a pony. I may change rules at will, because I am full of win.
Without further ado, my first attempt at a Denval NPC trading card. I give you, Farmer Theo: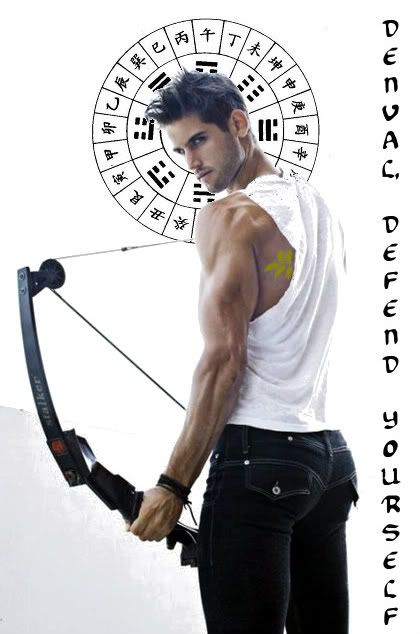 Strangerous, that hand is for typing. For typing!