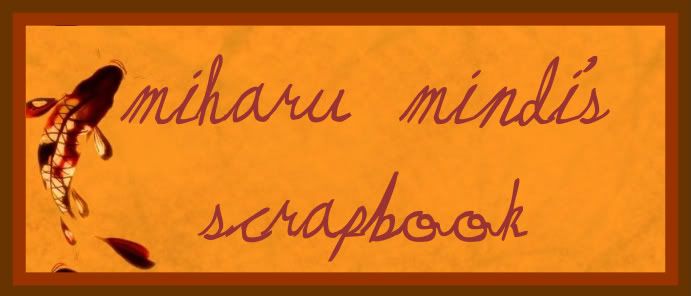 Webular Sepukku
For those of you who might have been present in chat today and seen the horrors I wrought upon the world of CSS, but let's just say that I can't even copy and paste without destroying everything I touch. I am the harbinger of technological doom, peeps. Hide under your desks. But luckily for the entirety of the intarwebs, Columbina was here to save the day! Many thanks to her for the excellent frames, and also the header she made for me. It is very rockin'.
So! People wanted entertainment. Gather round, kids, because it's storytime!
__________________
Once upon a time, in a
sparkling city on an island
, there lived a girl named Selena. She was stuffed full of awesome, and everyone loved her (except for, like, three people, but screw them, this story isn't about them).
However, because she was so awesome, her mere existence threatened to throw off the delicate balance of the world. The
entire world,
seriously, she was
that
awesome. Anyway, the gods couldn't have the entirety of the universe devolving into chaos, so they decided to curse her in order to help alleviate the imbalance.
And so that is why every 28 days or so, her uterus grows fangs and horns and tries to chew its way out of her body.
The end.
__________________
All that to say - ouch. And I hate everything. And I want chocolate right now.
Falling In Love With the Wolfboy :