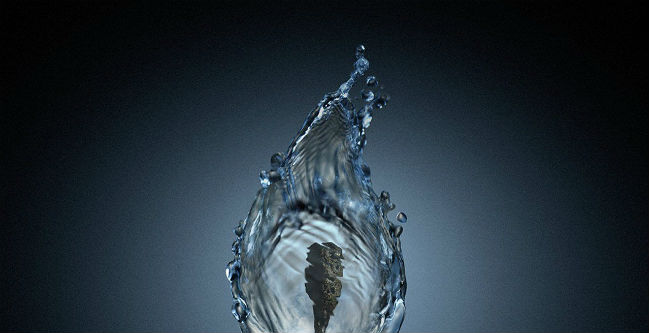 6th of Fall, 513 AV



This was a rare day in the conflicted times of Zeltiva, where Annalisa Marin found herself comfortable in the safety of her own modest home. The wizard would normally have been meditating at the moment, utilizing and testing her skill in maintaining portals to the Void. However, Anna had a much different exercise in mind today and it was not involving magic but rather the maintenance of her own body. Specifically her flexibility and her ability to throw a good punch or kick. It seemed prudent to her to better know her body before continuing on with matters of the soul.

The wizard stood in the middle of her home, her furniture moved out of the way and her bed pressed up against the door. The only thing of note was the rather elaborate training post in the corner of her home, dust gathering upon it from lack of use. The wizard intended to change that. Of course first things first, she needed to get her stretches down and test flexibility.

The woman stood tall and proud, her long black hair bound back in its signature ponytail. Her cloak and boots were out of the way with the rest of her furniture, and her sleeves and leggings were rolled up. She looked rather unlike the fearsome wizard, instead resembling a student of the martial arts which was what she was intending. Though, the woman had no doubt this was going to be filled with trial and error to the extreme.

Anna sighed and started her stretching by reaching down to her toes, grunting slightly as her muscles were pulled taunt. Her fingers managed to wrap themselves around her ankles, but the ten wiggling digits on the floor still remained beyond her reach. It was frustrating slightly, but such was the way of things. She held her position there for a chime, feeling her body beginning to loosen up but she knew she'd need to do a bit more before any truly acrobatic feats could be attempted.

Her hands detached their hold from her ankles and slowly reached up skyward, joints letting out slight popping noises as they affixed themselves for use. Anna reached up as high as she could manage, standing on the tips of her toes and holding the position for a straight chime. She sighed as she allowed her heels to touch the cold stone floor once more, her arms falling to her side. This accomplished she started rolling her shoulders for the next stretching task, turning her head left and right to loosen up as much as she possibly could.

The wizard curled her right arm up behind her head, moving her left to push down on it and hold it there for the allotted chime. Anna was actually feeling more relaxed for these stretching exercises, it had been some time since her normal routine was tended to. She blamed the overgiving the season past personally. The woman repeated the motion with her left arm, holding it down with her right this time.

After another chime she let her arms fall to her side, already moving to sit for another set of stretches. Anna spread her legs out first, deciding to get these stretches out of the way because they were the hardest to get down. The woman reached out down her left leg, her fingers once more only being able to curl around her ankle. She held the position for a chime, feeling her muscles stretch and pull as the action was carried out. From there the wizard switched legs and stretched in much the same way, her muscles slackening for a moment only to return to their stretched position.

The tall woman grunted slightly as she held this for the allotted chime, pulling back with a sigh. She brought her legs together straight out, her arms already reaching out to wrap around her ankles. The wizard only got about twenty ticks into this last stretch before a hacking cough was ripped from her lips. Anna curled up on herself as the fit hit her, her lungs feeling a little strained by the hacking and sputtering.

As the sudden fit subsided she allowed her grey eyes to narrow on the spot where her table had once existed, an annoyed glare burning into the spot. If it hadn't been for that glyphing experiment gone wrong this whole thing could have been avoided. Alas, her curiosity had bidden her to experiment with an untested scroll in the relative safety of her own home. Ever since then she had found her suffering from infrequent but annoying hacking fits, residue left behind from the ash and flames no doubt.

The wizard slowly rolled over onto her back and allowed herself to simply stare up at the ceiling as her breathing returned to its normal rhythm. She knew that this was seemingly menial, but it was still worth it in her mind for defense reasons if nothing else. What if her magic were ever neutralized? She needed to make certain that at close range she was not vulnerable. Thus, her reason for this. As menial as it seemed it would only serve to help her, especially considering her travel plans.

Anna breathed deeply and closed her eyes, opening them once the breath was exhaled. It was time to begin.