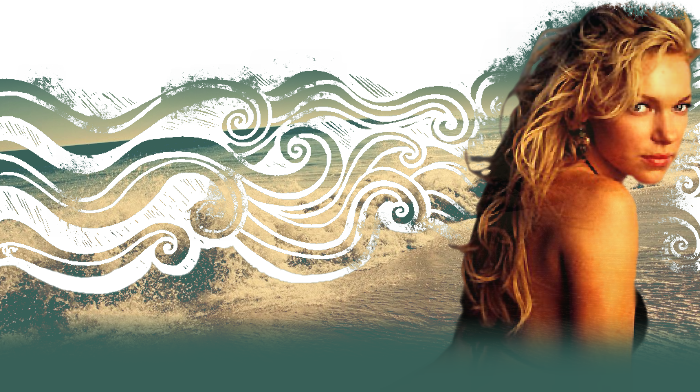 AV 514, Summer 23rd
Her days were just better and better. It was a nice change from the beginning. But soon they had to leave. Markus' family wasn't here, they couldn't spent too much time in Zeltiva anymore. She tried to enjoy her remaining time here still. She loved the place, it was a bit odd, nothing like Syliras or Riverfall. And the rain also didn't seem to hit them once more. Just the warm sun, the city was slowly recovering from the weather. At least the Konti was. And she just knew what to do, what she missed so much. She felt bad about it.
She woke up early again, like in Riverfall, finally she could get up that early. She got her dress on and left Markus' room. Though she knew he would feel better if he could watch after her, she didn't want to wake him up for that. The city didn't seem that dangerous. If nothing else, she would stay close to the Docks, it was safe right? She hoped so but she didn't bother with these thoughts only one thing was in her head. Swimming. She wasn't use to not swimming for this long time period.
First riding with Markus in the woods, then the rain. Everything was against it. But finally she was taking her steps so quickly, she was almost running to the Laviku's domain. Felt the wind on her skin, through the wind she could feel the ocean. Every part of her body needed it. Her scales, her gills, her webbed fingers, her libs... just everything. She wasn't walking anymore, she was really running this time. Till she saw it. Syna was just coming up, it's light was reflecting on the Sea Father's water. Beautiful.
She was walking along the shore, took off her sandals, to see feel the water on her feet. She didn't walk too much away from the Docks. But still she didn't want to be that close to it. It was her and Laviku's time. She didn't wait more.
"I'm finally here Father."
She said in Kontinese. Took her clothes off, took it the ground where she could see it and jumped into the water. Finally swimming, finally in his waters.
She felt suddenly alive, she felt herself again. Her joy was just growing by every tick and chime she was spending there. She didn't know how could she bear that much time without it, but finally she didn't have to. It was filling her up with life and energy. She swam up to the surface, to lie on her back. Enjoying Syna and Laviku, everything around her ceased to exist.