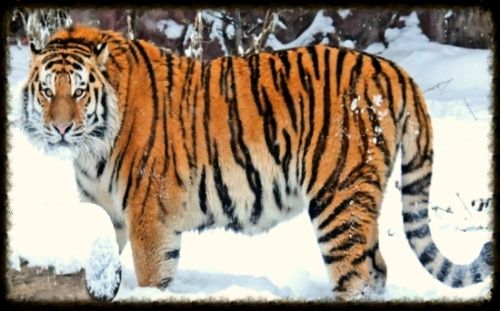 89th Day of Fall 514 AV
S
araphina unsaddled Abaccus and pulled out a stiff bristle brush as she waited for her employer of the Martial Association to finish with his business and come to speak to her. Cooper Zelt had sent her a letter yesterday which had read simply,
Your presence is requested tomorrow at the Martial Association. Regards,Cooper Zelt
Messages from Cooper weren't uncommon since her acceptance as a mercenary for hire. The head of the faction had kept the red haired Kelvic busy, that was for sure. She'd had no lack of jobs to pick from, even though most were rather boring. Humming softly to herself as she waited, Saraphina flicked the brush along her Bloodbanes coat. Following the direction of the hair, she ran her hand along the sleek stallions coat afterwards to dislodge the dead hair and dust the bristles brought to the surface. Abaccus stood surprisingly still, seeming to enjoy the attention. Making sure she stayed close to the horse, she ran the brush down Abaccus's long legs, taking care to try and untangle any knots that had formed in the long hair around the stallions hoofs. She had to shuffle a bit closer to her mount when she did that, as he shifted away a bit uncomfortably, but the two had come to know each other quite well over the season, so she didn't worry that Abaccus might kick her. Standing back up and keeping her hand on the sorrel's rump, she walked around his hind end so she could brush the opposite side. The Kelvic had almost finished grooming her horse when the dark haired Facilitator of the Association came out the front door. Familiar with the young man's face after dealing with him for most of the season, Saraphina waved to Cooper and received one in return.
F
inishing the last stroke on her now gleaming horses coat, Saraphina gave her mount a pat on the flank. Ducking under the Bloodbanes neck, she walked towards Cooper with a brief smile. Dusting off her hands on her pant leg, she extended her arm,
"Mr. Zelt…..always pleasure to see you. I received your letter, what is it you wanted to talk to me about? Another job offer?"
A job was the most likely reason Cooper had called on her, really the two had no real other connection. Cooper smirked back at the Kelvic and shook her hand firmly. He nodded as he lead the way back inside. Saraphina walked alongside him, curious about what new assignment might have popped up. The two headed into Coopers office, a simple space with a worn wood desk and several weapons displayed on the wall. The ginger sat on one of the chairs placed in front of the desk and waited for the man to speak. Cooper gathered a leather bound book and sat behind his desk before speaking,
"Thank you for coming down Saraphina, I appreciate you taking time to see me. You are correct, a request has come into the Association for a few guards to be added to an outgoing caravan. Most of the supplies are personal possessions of people leaving Zeltiva for new locations before the winter season hits us, but there is some timber and other things going out as well. The caravan will be traveling for about 2 days before the guard switches over and you can come back. Interested?"
S
araphina thought for a few moments. A guard route was simple work but her food and shelter was usually provided by the group requesting her presence. And she had no other pressing obligations right now. Nodding to Cooper, the two exchanged a few more words before Cooper rose and waved to her to follow him. Tilting her head in curiosity, she obeyed. Walking back out into the training center of the Martial Association, Cooper unlocked a chest placed against the far wall and dug around inside. After a moment he grabbed something, closed the lid and turned to face the Kelvic. He was holding what looked to be a short sword, but the blade was wider and the pommel was much larger. Saraphina looked confused as the Facilitator handed her the sheathed weapon,
"Here Saraphina. This is a Gladius, a light and easy to wield blade. I know you prefer to fight unarmed, but even just having a weapon hanging on your belt can help dissuade trouble from coming around. I think you'll like this sword. You can try out using this on your round, bit it's a loan Saraphina. Bring it back to me once this jobs complete. Alright."
The red haired rolled her eyes a bit and nodded. The two warriors shared an understanding smirk between the two before she took the sword. Cooper was right, it was surprisingly light. Securing the belt around her hip so the sword dangled on her left side, she started to walk outside before Cooper spoke again,
"Oh! Before I forget. I've hired on another mercenary to accompany you and the others on this job. He should be waiting outside, I think you know him. Yuri Lehrer. I'll see you back in a few days Saraphina."
She nodded and waved to her employer before heading back outside.
T
he scabbard of the Gladius slapped against her leg as she walked. To prevent that, Saraphina rested her hand on the pommel. It was kind of Cooper to let her borrow a weapon from the Association for the job. Clearly, he'd come to trust her enough to let her walk around freely with his wares without fear that she'd wander off with it. She wasn't sure if the lightweight blade would be the right fit for her, but she liked the feel of it initially, so maybe it would be alright. She was also looking forward to seeing Yuri again. The two hadn't spoken in a while, both too caught up in their own affairs. She felt a bit guilty about that. But if the swordsman was going to be coming along on the escort job, then she'd have plenty of time to catch up and chat. Exiting the building, she headed back over to Abaccus. Chance were good that she'd be riding her mount while traveling with the caravan. Hopefully she'd be able to keep the dominate stallion in check. For now, Saraphina started to re-saddle her horse while she waited to Yuri to arrive so the two could head to the rendezvous point at the city gates.