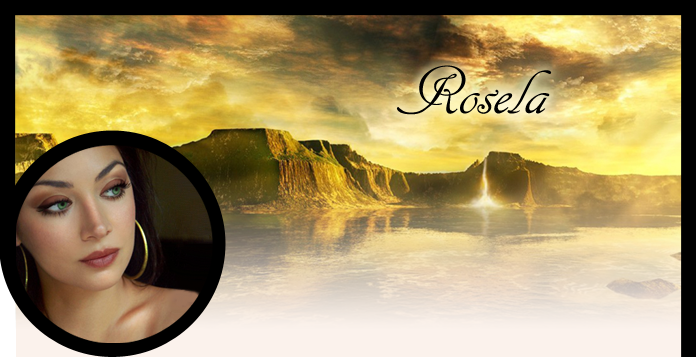 E
E
Timestamp: 5th of Summer, 515AV
"Ow. Oww."
"Too hard?" Courlut looked up inquiringly, eyes bright and concerned through the mop of hair flopping over his forehead.
"No, it's fine. That's good, really."
Rosela reassured him tiredly, gesturing for him to continue with a free hand.
With a look of concentration she rarely saw on him, Courlut returned to rubbing her feet. Rosela sighed and returned her own attention to the mess of pinned silk draped over her massive belly. One hand pinched a tiny needle and wove it back and forth in miniscule stitches, the rest of her hands alternating between shifting the silk and keeping track of the almost-invisible silk thread. Her feet were laid on Courlut's lap in front of her, perched as he was on the chair's matching ottoman.
Finely manicured nails pushed the tip of the needle between the strands of silk weave in another stich, slowly drawing through, and out again.
"What are we having for dinner?"
The comforting hands on her feet stilled and she didn't need to look up to know Courlut had stopped to stare intently at nothing. "It…it is…pie!" He announced proudly in his thick, Tukant accent, returning again to rubbing her feet. "Shephard's pie. I remember."
"Good. I like your pie."
Their talk was simple, as always, and it was how she preferred it. The needle descended again, a few, precious stitched behind the first, and wheedled its way between the weave once more. She was desperately thirsty, but she dare not touch the condensation of the cup next to her and risk it getting on the silk. For a time, the only sound in the house were the locusts outside. She worked in the shadowy interior of her home that day, not willing to make the arduous walk to the shop. The shadows were more comforting than Syna's heady glare anyway.
A few more chimes and Rosela reached the end of the seam, and she knotted off the expensive silk thread carefully.
"Here,"
she grunted as she sat up, and Courlut immediately placed her feet delicately on the cool stone floor.
"Hold this up."
Shifting the fabric so she held it by what would be the shoulders, she handed it to him. He held it up next to him with delicate fingers, looking back for her approval.
Rosela sighed and looked the dress up and down. It was a spring green silk sheath, intended for a Konti client of hers. There was some big to-do somewhere in the city, to which Rosela had not been invited. It was petty, but she resented knowing so many in the city through her business, yet being excluded from much of the social aspects for that very same reason.
"Drape it over the divan and help me up, would you?"
Despite her thirst, her bladder was bursting, again, and she began shuffling towards the water closet.
E
E