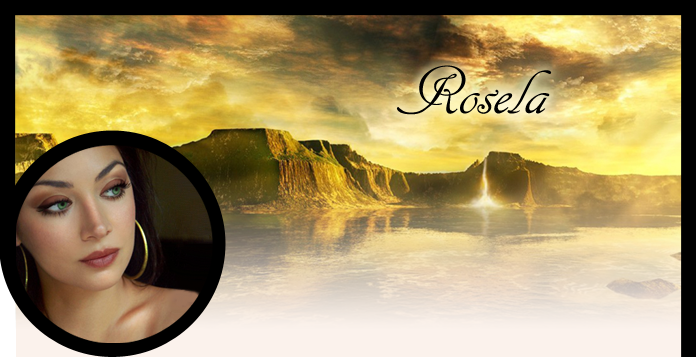 E
E
Timestamp: 7th of Summer, 515AV
"A little to the left…more…right there. Thank you, gentlemen."
Two hands resting over her belly, Rosela nodded cordially to the two Akalaks who lingered in her workroom. The door was propped open for the delivery and so Hudon could hear everything, but Rosela was unconcerned about being alone with them. Their eyes lingered long and often upon both her belly and the gold undan not quite hidden by the rest of her gold bangles. For all the pain and anger that her pregnancy had brought upon her, the protection from all Akalaks but her Talvis was at least a small upside.
The second Akalak, a tall, violet man with muscles the bulged attractively under his shirt, straightened the ottoman and smiled at her. "Will that be all then?"
He was just the type she would have made eyes at once upon a time. The face of a once-upon-a-time sweetheart surfaced in her mind's eye and she banished it quickly. She hadn't thought about Xalet in years, and she wouldn't start romanticizing now.
"Yes, thank you. My clerk will have your payment at the front."
Stepping back, she gestured through the open door with a hand.
The other Akalak nodded once and proceeded through it, but the violet one lingered, once again glancing at her undan. "You've made some lucky Akalak a proud man." One hand raised and stopped just shy of touching her wrist. Rosela's heart twisted in disgust, but he spoke again before she could voice it. "After…you know," He looked pointedly at her belly. "Maybe you and I could –"
"Your

payment

,"
Rosela began forcefully, desperately wanting to, but refusing to move away.
"Is at the front."
Her face was a carefully chiseled stone mask.
The Akalak frowned, opened his mouth to say more, but thought better of it and left the room. With an unceremonious kick, Rosela dislodged the door wedge behind him, swinging the door closed. With a rush of air, she was safely alone. She wondered if Hudon would take the violet Akalak to task for bothering her, though he couldn't have heard what it was about. Mid-thought, she realized she didn't care.
With a sigh of relief, Rosela lowered herself into her newly-delivered rocking chair and heaved her aching feet up onto the ottoman. Even after that small amount of standing, her feet were throbbing. The gentle rocking of the chair soothed her nearly to sleep and she stretched languidly.
Snatching up a bundle of cloth before she did fall asleep, she arranged it carefully over her belly and reached again for the pincushion.
E
E