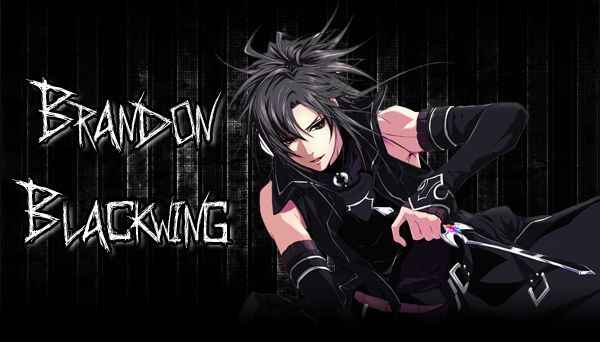 x
Day 17 of Fall 515AV
"It's still cold,"
a choir of yasi chirped in complaint, most of them having crossed their arms in hopes of trapping the warmth of their bodies there.
"Still? That means you didn't warm up properly,"
Brandon joked, knowing fully well they just wanted an excuse to be allowed to leave, and play in the snow outside the gates. Though he had to admit it was rather chilly, even after having heated his body with exercise. Maybe it was about time he started wearing that woolen vest, the katinu. It had already snowed after all, ridiculously early for the time of year, and it was a lot colder than usual too. Though maybe the bat had just adapted too much to the heat of the volcano that he could no longer manage the usual cold air of a mountain-top city. Then again, Wind Reach wasn't exactly a mountain-top city...
"Alright, alright!"
he started,
"go grab your katinu and get back here in... hmm... eleven chimes."
A disappointed "oooh" filled the air, and Brandon shrugged.
"Eleven chimes. Those who don't make it before the time runs out will do three sets for every chime they arrived too late. If even one you doesn't return, all of you will be doing a whole lesson's time worth of sets next time. Is that understood?"
The bat gave the yasi his "teacher-glare", and they nodded vigorously. They knew he didn't joke about those things.
"Good,"
he grinned,
"three, two, one, go! Eleven chimes from now. Run!"
And off they were, dashing to the exit of the pits, leaving Brandon behind. He didn't need a katinu just yet.
Instead of donning an extra layer of clothing, the bat began running laps around the space he was entitle to use for his classes, falling into a rhythm he often used to last a long time. It was not a dash, but it wasn't slow either. One could compare it to the gait messengers used; fast enough, though not too tiring so he could keep going for a while. After a quarter lap, his breathing finally caught up with him, lungs wanting more air. Brandon complied, though kept his breathing as steady as he could, breathing deeply and rhythmically; he wasn't nearly out of breath yet, so there definitely was no need to pant. During his laps, the thief checked his inner clock regularly, measuring the passing time as accurately as he could; so far his biological timer had never been off by much.
Around the ninth chime or so, the first few yasi dripped back in, panting and out of breath, though all looking quite satisfied with themselves, one more than the others. Obviously they'd raced each other here, wasting their breath and now having to recuperate.
"Remember to stretch,"
the bat advised when he passed them,
"and you should keep walking too. The warm-up will have been for naught otherwise."
He grinned then, shouting as he traced the circle of the pit,
"though we could always just do the warm-up again, no problem at all!"
That always worked; most of the yasi hated or disliked the warm-up just because it was boring and repetitive. Brandon felt their pain, but he at least knew it was for the best to complete the exercises anyway.
The next yasi were by far the biggest group, easily more than half of the bat's group for this period, and they were on time too, a little bit early, actually. More youths streamed in when the eleventh chime began, but sadly not everybody had made it. Those that arrived too late were punished with sets, as promised, and it was then that the thief noticed there was still someone missing.
"Say, where's..."
Oh, what was her name again? That brainless cow that had been laying low ever since he'd put her in her place back in Summer.
"...Cyla? I hope for you she still manages to arrive before the lesson ends, because you'll be petched if she doesn't."
Many faces were a bit confused, and Brandon stopped running as he reached the almost complete group of yasi.
"Ehm, Cyla hasn't been attending your classes ever since

that

day..."
Well, that explained a lot; no wonder he hadn't had so much trouble anymore.
"Ah. Well, I guess I didn't notice until now because I don't miss her at all,"
the bat shrugged,
"but don't the other teachers have to say something about that? I seem to remember you guys need to attend any and all classes in your curriculum?"
The spokesperson for the group nodded,
"Uhuh, but her mother is an endal, and she managed to get her to convince the teachers to allow her to skip your class."
Brandon just listened with a raised eyebrow; an endal parent? No surprise she'd been so arrogant and spoiled.
"Well, good riddance, I say! Anything else?"
"Ehm... Cyla said you'd pay for treating her like you have..."
Hm, well, that probably meant either her mother would come nag or something. Brandon wasn't quite sure why they would, from what he'd seen the Inarta weren't very family-oriented. Though, it was good to know. Hopefully they'd come when he was in the pits; which would mean he could do whatever he wanted if they decided to "teach him a lesson". And why would they not come here? This was the only place they were certain to find him, and even if she searched for him anywhere else, Brandon could vanish whenever he wanted. Hiding in a crowd had always been a handy ability to have as a pickpocket. He grinned, seemed like he had something to look forward to then.
x
credit goes to Euthisa