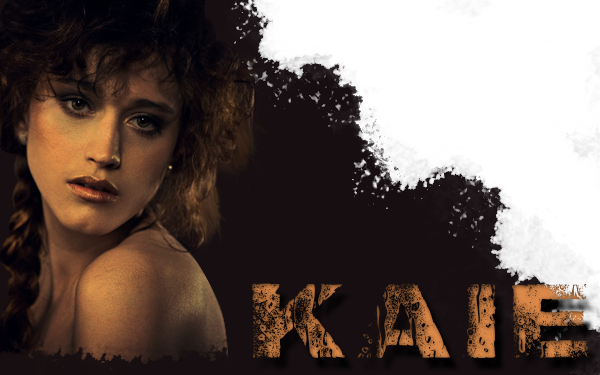 87th of Fall, 515 AV
Mid-day


It was the most beautifully haunting thing she'd ever seen. Each piece systematically laid out upon the table according to anatomical position. Her fingers itched to touch, to grasp even the tiniest white building block that constructed a much more complex being. One might've commented on how morbid the collection's superior organization was. Not Kaie. The enchanted Myrian couldn't hide the awe that embraced her expression. The curator's lips offered a most subtle crooked smile as he watched her, cold hands lingering in his pants pockets.

"He was a donation, and a good man. I remember him well,"

Niko narrated from behind with a voice as smooth as he was professional.

"You mean someone gave up their burial to be a part of your...collection?"
Kaie inquired with a furrowed brow, hands pausing in their careful hovering. The curator glided to the opposite side of the table. The heels of his palms pressed against the edge of the table for support when he leaned upon it.



"It's not about being a part of a collection. It's knowledge. You can guess all you want about the remains you find, but how can you be sure you've a clue you're not just making wild assumptions? You need to compare the bones of a person whose characteristics you already know to the ones you don't. Kurt knew that."

His dark eyes cast themselves back over the skeletal remains before him. They moved meticulously from Kurt's head to his toes as if his memories could paint flesh back onto the bones. Kaie followed his gaze. She took a step back, arms crossed over her chest.
"No offense...but what the petch does it matter? The dead are gone."



"Your race above all knows there is power in bones."

His smug grin was smothered by a solemn pragmatism that was far from human. Niko slipped around to put himself behind the skull, letting both his pale hands rest upon its sides.

"It matters to the living. I'm sure you've lost someone in your jungle. Someone who wandered away and simply never came back? Haven't you ever wondered what happened to that missing person?"



Niko lifted the skull from the table as if it were the most fragile thing he'd ever held. He turned it around in his hands so that he might gaze into the empty orbits where eyes used to gaze back.

"I once stopped in Sunberth before I made it to Riverfall. On my way to an inn I saw a group arguing, a woman, her brother-in-law, and a few other neighbors. Apparently when the floor boards were torn up to be replaced in the brother-in-law's home, the neighbors found a skeleton beneath them. It didn't seem to have been there too remarkably long, but the tissue had been stripped clean. Anyway, it just so happened that the woman's sister had gone missing suddenly years ago. Another addict wandered away into the dark, her brother-in-law had ensured them at the time. Except now the woman believed the body to be her sister's and her brother-in-law the murderer. For whatever reason, he changed his story. Swore that he'd only killed his wife in self-defense, that she'd come at him high and with a knife demanding coin to score her next fix."

He smiled privately to himself before placing the skull back where it belonged on the table.



"I couldn't help but overhear, and when I'd explained to the group what I had studied, the woman practically begged me to dive into that basement and look for myself."
"Out with it then. What did you find that's got you so smug?"
"A lie."
"How so?"



"Clearly human remains. Characteristics pointed to a female. Broken hyoid. Signs of previously healed fractures near the left orbit. Cutting trauma on the right ulna. Multiple cutting trauma along the ribs."

Kaie blinked at him. Niko chuckled with an apologetic gleam in his sophisticated eyes.

"I'm sorry. In plain Common then? Or better yet, why don't I show you in a way you'll understand. May I?"

Niko gestured with his left hand toward the knife strapped to Kaie's belt. In a tick she freed it and spun it around so that Niko might grasp it from its handle. He took it with a polite bow of his head before navigating opposite of the Myrian again with the table between them.