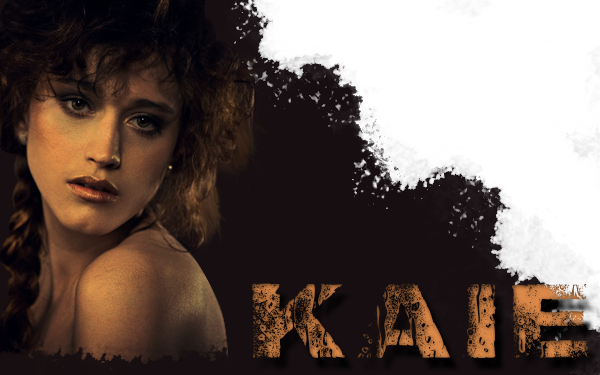 9th Day of Winter, 515 AV
12th Bell




Contrary

to what it often looked like, the Myrian wasn't always sitting in a tavern to drink herself dead. This... just wasn't one of those special times. Kaie clutched her mug in her right hand. Her chin rested on her left hand's fist with her elbow propped up on the bar counter. Amber eyes looked well over the bar keep's head to wander along the various labels wrapped snugly about glass bottles and burned onto thick wooden kegs. Her ship's captain last season was a right liar when it came to his nefarious tales of adventure on the high seas. Deckhands were constantly muttering under their breaths whenever his storyteller's voice boomed above deck, grubby pointer finger twirling at the wiry ends of a graying black mustache. She'd spent so much time aboard his vessel, The Winking Maiden, that she'd managed to piece together the truths to his strings of lies.

There was the great silver whale, sent by Laviku himself to bring his ship to ruin, which he slayed single-handedly with an excellent throw of a harpoon. That one a boy named Devin cleared up for her while he scrubbed the deck early one morning. It had been a dead whale, turned up on its side and all, that the ship bumped into. The captain was too initially spooked by the shake of the ship to see it was only a floating carcass, before he leaned over the ship's side and threw a broken broomstick. Apparently the oil they salvaged from the beast was enough to last them several trips, or so Devin swore with a laugh. Then there was the band of Svefra pirates that attacked their ship. That one was allegedly true...except for the part when the entire enemy crew threw down their swords after The Winking Maiden's captain offed their leader in a duel. They were really a small set of survivors brought aboard sometime after their vessel was struck by another ship. During the trip to the closest port, one of the men got mouthy. The captain broke his jaw when he swung a metal bucket at him. The sailor didn't speak the rest of the trip and neither did the other survivors brought aboard with him.

She didn't mind the deception too much. They were tall tales to entertain a dull tavern and amuse guests with the coin to rent out a cabin. Besides, he told the truth when it mattered. For starters he was right about the Blue Bull. It was an easy find with his directions from the docks and just as notorious as he promised. Bodies had packed together like sardines in a can night after night. It might've only been the afternoon, but already was a thin crowd beginning to form throughout the tavern. Kaie let out a sigh.



"Well. I'm glad you brought the mug back."

She looked up to see the Akalak bar keep staring down at her with an arched brow. His arms were folded over his thick chest.

Shyke,

was the first appropriate thought to come to mind. The Myrian flashed him the most charming grin she could muster. At least he had the decency to address her in Common rather than that wretched Tukant.
"I had to make sure I had an excuse to come back is all,"
she brushed the accusation off coolly with sarcastic hair flip. A twinkle of amusement dared to appear for but a tick in her conversation partner's eyes.

"Yeah, well, the next time I see you walking out those doors with another excuse I'll be dragging you back here by your hair, savage."
"If you wanted a reason to lace your big blue hands through my pretty brown hair, all you had to do was buy me a good drink."



"Did you want some ale, or did you plan on staring into an oddly accurate representation of your future a bit longer?"

Kaie pursed her lips. Her eyes dipped back down to view the empty interior of the mug before they flashed up to narrow at the bar keep.
"Yeah. While I'm at it I'll sit back and watch my coins sit in my pocket instead of yours."
He snickered at that and jutted his chin toward the other patrons beginning to scatter themselves in stools before the counter. Then he shrugged and wandered away to serve new tavern visitors, leaving the Myrian and her empty mug behind.



Petching bastard.





"Too broke or too stubborn?"

She sat up in her stool. Her left index and thumb rubbed at her eyes.

What now?

Kaie lifted the mug a few centimeters off the counter before bringing it down again with an exasperated

thunk

. Her head turned to her right to spy a deep purple Akalak eyeing her wisely as he drank from his wine.

"He's always known just how to play his clients right. So which is it?"

Why was she bothering to indulge him? Didn't matter, she supposed. Before she knew it her mouth was open and she was willingly humoring him anyways.
"Pocket screams broke. My mother would roll her eyes and swear stubborn."
The aging Akalak stroked his white beard and nodded with a knowing smile.

"He's the one winning."
"How's that?"



"Take a look. He's making money and you're still sober."



The purple man was right. In her hand was still the stupid mug she'd drunkenly walked out with the night before, while just a few chairs down a customer was dropping a few silvers into his. The purple man chuckled quietly and peered down into his drink. It was only when she really eyed him that she noticed how close he tucked his arms and legs in to himself. It was as if he were trying to take up the least amount of space possible.

"Just pointing out the obvious. Do with that what you will, girl."

Kaie furrowed her brow, gaze lingering on him for a few ticks after he'd exited the conversation. She shook her head.
"Bar keep!"
She called him over just as he was about to hustle by to the next customer. The sound of her accent had him grinning, practically sauntering back in her direction like he hadn't anything else in the world to do.

"Change your mind?"
"You could say that. I can't drink fine wine out of this shyke. Puts this city to true shame."
The Myrian gave him an almost condescending glance and nudged the mug his way. In a tick she procured her empty wineskin from her person, unscrewed the top, and offered it in the bar keep's direction. She swore she could see the purple Akalak fighting a grin in her peripheral vision.
"Fill this one up instead will you?"
The bar keep adjusted his jaw and roughly took the wineskin and mug in his hands. He disappeared a few noteworthy chimes before returning with her skin rightly bloated. She had the mizas already set upon the table by the time he stood before her. Bronze hands reached out and took the skin from him. She flashed him her teeth.
"Oh...and don't worry about any more excuses. Seems I've got my own from now on."

She turned on her heel and headed for the door. Before she made it into the streets she thought she heard the bar keep's booming voice over the sound of the awaiting crowds.

"Hey, Myrian! Tread lightly."



OOC:

Word Count: 2,675/50,000