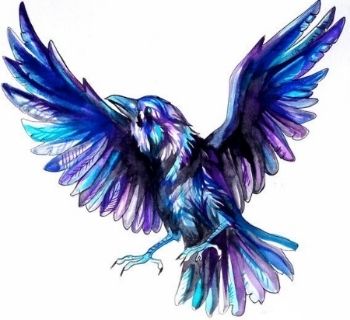 Day 39 of Winter, 515 AV
There were excited murmurs about the holiday festivals. Whenever Izuyanai went out to the markets to walk and stretch her legs, conversations between citizens came floating over the general racket. It wasn't soon enough for it to be on everyone's mind, but they were near enough that Izuyanai kept overhearing plans for the evening, wardrobe, partners, so on and so forth. It came to her attention that her current wardrobe was looking rather empty. True, the raven hadn't had time to acquire many since her move from Wind Reach but she calculated that she would stick out like a sore thumb if she had nothing to wear to any formal events. Besides, she always thought that it was good to have at least something nice to wear even if it did not get much use.

This was the thought process that found Izuyanai entering the Silk Palace. The clear chiming of the bell as she gently closed the door immediately brought two assistants to her side. As they smiled and directed her toward a seat, the raven noted how similar they appeared. Identical even. Her conclusion was that they were twins, maybe sisters, definitely related. One of the assistants slipped away to fetch a drink and came back with a cup of tea which she placed on the desk infant of her.

Once the flurry of activity had settled down, the elegant woman sitting opposite Izuyanai smiled and said, "How may we help you today? Are you looking for something specific or may I suggest some of our prise materials."

With that, the two assistants appeared beside her with a collection of beautiful looking fabrics and furs. Izuyanai hadn't even registered that they had left. Glancing slightly to the side, the raven could see another exit from the front room. Perhaps it was a work space or room for materials. It certainly felt as though the wares had been produced out of thin air.

"I was hoping to have a dress made." Izuyanai answered, wondering if her own smile was just as disarming as the negotiator facing her.

Truth be told the raven wasn't really sure exactly what she was looking for. After all, she wasn't up to speed on the latest fashions and materials. Ah well, that was what the assistants were for. Hopefully she would be able to rely on their sense and expertise.