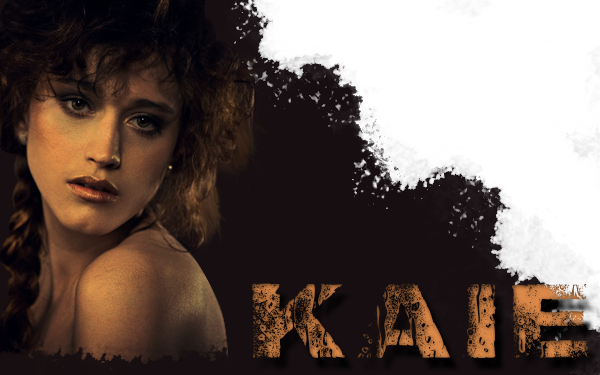 20th Day of Winter, 515 AV

It had been a beautiful morning even for winter. Surviving grass and plants were given a frosty dusting over their green bodies, reflecting Syna's glow like tiny crystals embedded in their flesh. The Festival of Hope had come and passed, fruits had swapped identities in the orchards, and the existence of strange abilities among the populace was growing more and more evident since the Council had made their public statements. Kaie knew little of the others out there struggling with their gifts, but she was well aware of the discomfort and uncertainty it created in herself. Her body and mind was at war because of her instincts. Her years of industriousness and rigorous training that had seen her through since she left Falyndar were stumped with the manifestation of her gift. Self-preservation was grappling with the intentions of a technical soldier. When she wanted to stand her ground and counter, her gift implored her overwhelmingly to move away completely. The tug-of-war was taxing and the consequences of indecisiveness were brutal upon the mats. She needed cohesion, and like two warring spirits within one soul, neither side would concede to bring the warrior woman internal peace. Thus, she was right where she was: sitting along the edge of the top tier overlooking the falls and dreaming of home.

It was a torturous exercise rather than meditation to be honest. Sure, Kaie had come to sit there and enjoy the morning, the pounding exclaim of the powerful water as it crashed into the sea, and potentially get her own head on straight. Yet only a fool would neglect to notice the longing in her stare across the horizon.

There,

she thought with a forlorn bubbling in her center.

Just across the sea there's the shore my ship will take me home when the winter ends. The Village of the Shining Scales will welcome me with open arms, and then I'll be swallowed whole by our jungle. Just another season. Just another season.

She uncrossed her legs to let them dangle over the cliff side. Her arms dangled down at her sides, knuckles brushing against the frostbitten grass.

"Homesick? You should be."

Kaie whipped her head around, right hand instinctively reaching for her gladius hidden by her winter cloak. The fingers immediately unwrapped from around the weapon's hilt the tick her head registered her own native language.



"This barbarian city petching reeks,"

the other Myrian woman griped as she approached with a disgusted curl of her lip.
"You haven't smelled Sunberth, Sister,"
Kaie returned in their shared language with an airy snort of contempt, shaking her head with a flash of teeth. Riverfall was a far cry from the disastrously vile city at the opposite shore of Mizahar. It was an utter disgrace. If the bodies hadn't dropped from starvation, murder, or disease the smell was surely what must've turned them to corpses. The other Myrian woman offered a short-lived smirk at that.
"You come to join or something?"
The other Myrian arched a slender brow.

"You look like a disgrace."

Kaie laughed dryly and rolled her eyes. She always had to hand it to her fellow Myrians. Always so very, very blunt.

"If you were my daughter I just might slap you. I might anyways."
"You try and I might just break your hand."
The two grinned wildly at one another, thankful for familiarly brutal banter. The other Myrian sighed and resigned to sit beside Kaie on the cliff side to gaze over the Suvan.

"Taloba still stands, Sister. Suck it up. Unless you can melt the ice with your homesick eyes you'll just have to wait until spring like everyone else."

She pursed her lips. The stranger was right. No good could come from her sitting there, freezing her ass off just in hopes she could spot a glimpse of her home's shore if she looked hared enough. Still, it was hard to pry her gaze away.

So close. So far.
"Kaie of the Cutthroat Shadows,"
she introduced herself simply. The other Myrian nodded in acknowledgement before providing a name for herself as well.

"Isa of the Silent Death."

Kaie's brow furrowed at that and in a tick she whipped her head back around to eye Isa.
"I know you. They say you were the longest to put the Goddess Queen on the defense ever. My kin living in the city told me stories about that day, and how Myri rewarded you."
Isa rolled her eyes in the face of her new companion's not-so-hidden awe. Her hand brushed the end of her cloak aside to flash the hilt of a katana fastened to her hip much like Kaie's own gladius. Isa glanced at her sheathed blade, smiling down almost nostalgically.

"The Whispering Cut. Blessed Myri had a maledictor craft it for me."

The katana was hidden once again, leaving Kaie's amber eyes disgruntled for having to tear themselves away from where it once laid in plain view.
"I'm surprised The House of Blades didn't beg you to stay and share your knowledge back home."



"Who's to say they didn't?"

Isa answered cryptically with a sideward glance before letting her eyes find the sea again. More starstruck questions dared to bubble like word vomit past her lips, but instead she quelled them. Something else plagued the mind of the young woman she felt she needed to voice with a homeland legend. Someone she was finally sure she could trust.
"Have you heard what they've been saying? About the people with...abilities?"
Gods, could she have been more awkward trying to voice that absurd topic? Isa raised her brow in perplexity and Kaie certainly didn't blame her.


"Abilities?"
"Yeah just, like, people have suddenly been able to do things they shouldn't be able to do."



"I know the city Council said something about it. What kind of abilities are you talking about?"

Isa eyed her curiously, the intensity of her stare burrowing into the very soul of the minor in her midst. Not even Razkar had placed so much pressure on her with a single expectant stare.
"Well...what if someone had one that could tell them when something was going to---Ow, dammit!"
Kaie rubbed the back of her head and growled, amber eyes flickering sidelong to glower at the Taloban celebrity.

"I'm not going to listen to petching barbarian riddles. Spit it out!"
"Alright already!"
Kaie looked up at Syna, grit her teeth, and exhaled.

Suck it up, Kaie, suck it up and just say it.

It took everything in her being not to just take it all back and switch the subject.
"I think I'm one of those people. I get these feelings I have to leave where I am sometimes. Like someone nearby wants to jump me or something. And when I spar I can...sense...when something's coming before it happens."
Her voice was only just above a careful whisper. She turned away to face the sea, hiding from Isa's expression. The other woman threw a jab into her shoulder.

"Go on. What kind of something? Like an attack? What?"
"Yeah, like a punch. It's just like my whole being gets possessed by this desire to move off my center and out of the way. What are you doing?"


Kaie's brow furrowed as she watched Isa mumble with closed eyes and her head lifted toward the sky. A bright smile was upon her tan features long before her eyes brightened and head leveled again. She seized Kaie by her arms with both exuberant hands. "Praying. This is a

gift

, Kaie. A gift from the Goddess Queen like our blessings or my blade. She has deemed you worthy to bless with this ability!" Any thoughts in her head were slain right then and there. She blinked dumbly at Isa, searching her face for the lie.

Could she be right? A gift from the Goddess Queen Myri herself? A blessing?

The smile never faded from Isa's glowing face. Kaie's hand ran down her own.
"It's petching with my head. I get it, self-preservation and all that, but it's bound to get me killed. I can't get this need to move and my own instincts to reconcile. It's got me hesitating, trying to figure out who to listen to when I can get out of the way or hold my ground and counter. If this is a gift from Myri, I am dishonoring her."
Isa pursed her lips. For several ticks she stared at Kaie, still gripping her arms, in total silence. Then, without warning, the woman all but ripped the young woman up off her feet.

"Up. I will not allow you to shame our Goddess Queen with failure."
"Where are we going?"
"To teach both your warrior hearts to beat as one!"
OOC:20,212/50,000

SPECIAL NOTE: Isa exists within the NPC Creation thread under "Special Groups"