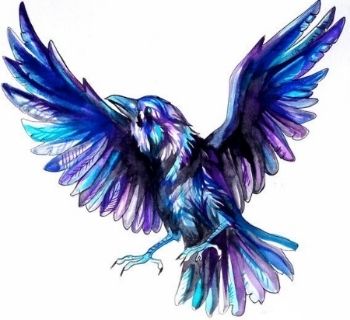 It had been a stirring couple of days. The panic and then collective relief of the missing child being found, as well as the the unexplained fountain, and the strange buzzing in the park. It was a good thing Izuyanai had taken to dropping by the stone notice boards so as to not be caught off guard. It wasn't rare for such debates and theories to be thrown around in her work place.

Currently, she was rearranging and organizing the countless bottles and glass jars behind the counter. The constant dull clink of the glass being lifted and set down again mingled with the light conversation of early evening customers.

This act of taking stock was sorely needed. The raven had already found around five bottles of brandy in varying degrees of emptiness, crammed toward the back of the lower shelves. Not to mention the the bottle of gin with barely a drop of liquor remaining.

As the shelves housing distilled spirits were steadily cleared out, a small sea of bottles awaiting organization gathered on the inner countertop.

After briefly considering her strategy by gazing at the crowded lot, Izuyanai decided to go with the organization of type, emptiness, and then size. However, just as she was about to tackle her task, a rather conspicuous person sidled through the narrow entrance way of the Demise.