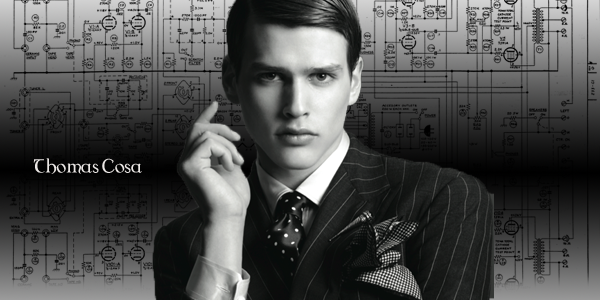 Thomas barely managed his surprised at being grabbed by the time Alses had dragged him out of the library, away from everything leather-bound and ink. He was a bit sore to see it go, the whole effect reminding him of the Great Library even though Alses' own was considerably lesser and drenched in sunlight. He sighed, almost. Hearing her mention an animation lab boosted his mood from nostalgia into a nauseous mixture of jealous and excitement, and the wizard quickly dismissed any comparisons between the Citadel and Elysium Hall.

Not even in the privacy of his own thoughts would he allow her such a compliment.

The animator was both surprised and comforted at seeing the emptiness of the hall, although he did color visibly with a soured jealousy; the shear size of it was impressive, and would allow for any number of miraculous creations should she ever display a talent for animation (which, of course, he hoped that she wouldn't). Thomas doubted even his own ability warranted a space so accommodating, but he allowed his mind to wander for a tick or two, uncharateristically obedient as he fetched as free chair to sit. He couldn't be bothered to spit out a careless insult or two when he was bothered with a imagined mountain of animation fantasies only waiting to be realized.

And with a space like this, he thought, he could do it all.

"Ah, yes, the one thing this place seems to

not

be lacking is space," Thomas said dismissively, relaxing into a smaller copy of Alses' own chair. It was blue and disgustingly comfortable, a waste to have something so luxurious in a place of magic in his own opinion, "

And true enough, we wouldn't want to upset the library or it's things

," he muttered, phrasing it purposely to sound suggestive, although it was, perhaps, the most sincere thing that had made it's way out of his mouth all day. A wizard's home could be as moody as they were, an animator's especially, skilled or not. He wouldn't disagree with her decision to move to a emptier area.

"

All things check out, yes. An instant of madness, fountain, yes, everything that lead to my inability to cast seriously without the threat of being banished to Avalis knows where

," he sighed, tired of the constant reminder of his own stupidity. Whatever had caused him this anguish, he'd long since promised to deliver them or it the place that had since become his own waking nightmare. "

And correct, too, to the preceding cold and portals to nowhere

," Thomas shrugged, mindlessly tracing the perfect seems of the armchair.

Thomas hesitated as he considered her questions, careful to answer each one as best he could; despite himself and his natural inclination to lie, it was in his favor to be as honest and descriptive as he could, at least until Alses proved unworthy.

"

More a flat plane, but there is a curve, sometimes, that hints that perhaps I could summon a sphere had I any control, which I don't. At least in their appearances

," he admitted through his teeth, the honesty almost painful. Thomas was an extremely stereotypical wizard in that he would rather be subject to torture than divulge the secrets of his own magic, especially regarding his own limitations. "

I can managed to dismiss the portals, but only just. Sometimes they blink out only after they manifest, a magical hiccup, but other times they linger far beyond comfort. Eventually though, I've put them all away, but as I've mention, I don't exactly control them as much as suffer their existence. Who knows if there ever will be one I can't get away from

," he confessed, his mask of courage slipping from his face.

"And while they

do

seem random, these episodes, they do seem to have happened more often when I use magic. Well, personal magic, at any rate. I haven't risked using world magic since I discovered the fountain's perversions," Thomas mouth soured into a frown, obviously unhappy with his lot. While he might have celebrated a sudden magical initiation on Sahova, here it was a blight. Even more unhappy, Alses might prove the only one with answers, and he wanted so desperately to not be in her debt.

"

I can cast, then, on your ready

," he nodded, hardly needing encouragement. Thomas was used to letting his Auristics flow freely into the world, and having caged his magic was upsetting him more than he imagined it would. Whatever freedom it could have here, Thomas would take advantage of it.