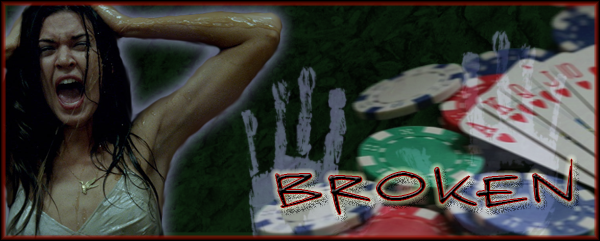 69th of Summer, 516 AV
It had been a rough time since the settling of the curse in Sunberth. The gangs were disorganized, uncoordinated, and wild. People were sick and dying of a disease that no one could cure. Citizens, merchants, and sailors alike were tense and disagreeable. Communication- even among friends- was hardly possible. And so, under these hard times, what did Aladari do? She drank, of course.



The bar patrons were generally themselves, albeit a tad more rowdy. They drank and yelled. They gambled and fought. They whistled at ladies passing by and occasionally chased after one. It was nothing unusual to a regular like Aladari. In fact, the normalcy was comforting. At ease for the first time all day, Aladari took a seat in the Drunken Fish and grinned at the folks sitting around her.





"Who's for a game?"



There were a handful of cheers, followed by the sound of chairs scooting across the old wooden floors. Dice were thrown on to the table, making a soft thumping sound that harmonized wonderfully with the jingling of Mizas. Rules were settled hastily, and play began.

Aladari was winning big, today. She had Mizas stacked on her side of the table, and the dice kept rolling just right. However, as she drank, she became more and more excited about her wins, and more vocal. She cheered, slammed her fists on the table, and jeered at her opponents. She could've gone home then- quit while she was ahead- but the thought never crossed her mind.



"Aww, comon!"

She chided,

"Quitting alrea'y? Sore loser he is!"



There was a chorus of agreeable laughter from most, but her opponent narrowed his eyes and scowled. "Whatchu say 'bout me?" He growled.



"I says, you's a sore loser! Comon an' play me ag'in ya vagik! Don' be 'fraid!"



"Why I oughta..." And just like that, the man was leaping across the table, reaching for her throat. Around the looming body, Aladari could see a few others in the bar standing up and moving around.

A gang member?

She thought as the blood drained from her head. It was the only reason she could think of that someone would gang up over a gambling feud. Unless, of course, they just wanted to be in on the fight.

Aladari hardly had time to fight back before the sounds of flesh hitting flesh and grunts of pain filled the air. The Father didn't even try to stop it; he simply let the riot play out on its own. He had seen many of these fights in the last few weeks, and he knew by now that once it had started, there was no stopping it until it was over.