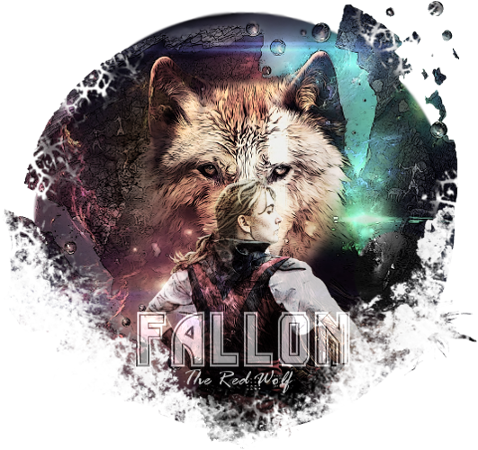 85th Winter 516 AV
Afternoon
It was with sombre eyes that Fallon looked upon her home. What was once filled with noise, happiness and joy had instead fallen away into cold silence. What should have been a place of peace and love, was now hollow and empty. She gave a slow blink, bare fingers tracing over the woodwork, the furnishings and small belongings that remained, the thin layer of dust having collected upon her fingers. Really she should have cleaned more, done more, had the home presented in such a way as to be welcoming. But instead she had allowed it to fall away into disarray, crumbling and forgotten while she buried herself in her work.
It was the only balm she had now. The only thing that managed to pull her through the day. The office was more a home now than this house, and the bitterness of that knowledge brushed against her consciousness. There was nothing here for her now, no reason to stay and be tied to such a place. No connections, no friends, no family, no loves.
Kaie had gone to Sunberth over a year ago, she knew that much - what fate she had met there was beyond her. In the meanwhile all she had done was remain and stagnate, festering and rotting. Pulren had left Zeltiva, for where she did not know - no doubt he craved the same freedom and lust for the world that he had in Sunberth. Matthew became preoccupied with his family, their connection neatly lost by the elements of class and profession. Noven, who knew where he went? She hope he was not lying dead in some gutter somewhere.
The inspector rubbed her thumb and forefinger together, grinding the dust between them before flicking it away. The Scars had scattered to the winds, following their own path and their weave moving out from her own. Markus had understandably returned to Syliras, he had to fulfil his duty to not only to the order but to S'Essy. She wondered, briefly, if she had their child yet - before brushing onwards with other thoughts.
And then finally there was Zandelia. It was enough to give her pause, hand resting upon the top of the fireplace eyes looking down into the dead embers. She gave them a small nudge with her boot, chewing upon her lip before she moved away. The one who had promised to not go anywhere, to not leave, to stay by her side had
lied
. It was a stabbing sensation that filled her, one that made her push away and collapse into one of the arm chairs. Her gaze moved to the world outside, watching the light drizzle fill the street beyond. How could she not see this coming? Such betrayal and without a word? Of course she had denied it at first, but it was only during the last season that she had swallowed such a bitter pill.
She had grown bored, left without such a word. Fallon should have known better, it was only a matter of time before such a simple and idyllic lifestyle would have chased her off. Her lips pulled into a grimace then, a snort as her gaze moved away back to the fireplace. What was the point in even pondering on it? She would never know what really happened, what thoughts went through her mind. All that mattered now was that she was gone, without even a note or a mention. No matter where she looked there was nothing, no word from where she worked, no sign of her coming home, not even the sense that something was amiss and there was a threat.