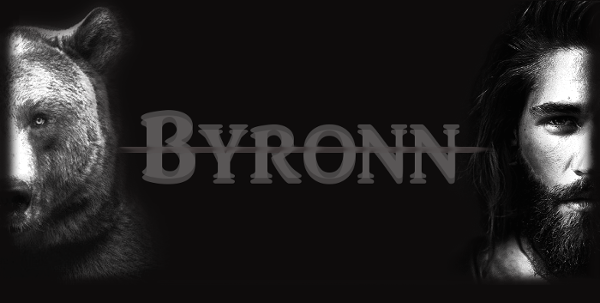 - Character Registry -





:Your Formal PC Name & Any Alias':


Byronn



:Age, Sex, Race?:


Actual Age 10, Male, Kelvic (Kodiak Bear)



:Describe your character in a short abstract?:


Quiet, Thoughtful, Maybe Grumpy, Can turn lazy from the heat, Protective, Good Heart



:How long are you planning to stay?:


Byronn will be staying as long as he doesn't feel a pull to another area.



:What does your character have to offer Syka?:


Byronn offers skills in survival and also protection to those he finds fit. He also looks for Syka to offer him a new way of life and opportunity to be something more.



:Do you like threading about violence? Why or why not?:


I will and often enjoy writing conflicts, sometimes with violence. But it needs to be within reason. There has to be a story as to why my characters fight or get into brawls, everything has to have a reason that makes sense for the character I am playing. There are times I will turn down a thread with a fight, just because it was asked of me and my character, others I will jump in with an energy drink and fingers on fire. If it makes sense, count me in.



:Do you like threading about sex/love/romance? Why or why not?:


Like Conflict with Violence, I will write romantic stories, but like before it needs to have a reason. Any kind of relationships with my characters need to be worked for ICly (In-Characterly) and not shipped. Unless given permission beforehand and discussed with both parties. As with violence, it has a time and place.



:Is your character in cult, group, etc? Is it taking members?:


None at the moment, though I've been told I join the ranks of hot character faces of miz. (might of just made that name up, nice ring to it tho)



:Do you like social threads? Why or why not?:


I do enjoy a good social thread that has some lesson to be learned. Be it just getting to know what the other character likes or dislikes, to some profound message that would only be taught in that thread. I find it beneficial to character development as most threads can offer.



:What does your character want to learn this season?:


Something new, be it a skill or way of life style. Maybe even brush up on his combat skills.



:Which other Syka PC would your PC really love meeting?:


I couldn't just pic one but the idea of rping with other Kelvics is appealing.



:Do you as a player want to see your character being able to do this season?:


I would like to see him get some kind of job, be it for pay or just as a trade of services and goods for work. Maybe even explore something he normally would not do if left to his own devices. Also character growth, something to affect him personally by those he interacts with.



:Why exactly as a player did you select Syka?:


At first to make my character uncomfortable as possible in his surroundings, as I read more into the area, it was for the opportunity to start him somewhere that is also starting. A possibility of leaving his mark somewhere.



:In terms of me being a moderator, if you could have me run anything for your PC what would that be?:


Possibly in the future mod a thread of him working on a deal to work with an npc.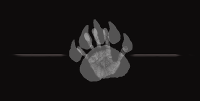 "
Common
|
Pavi
"