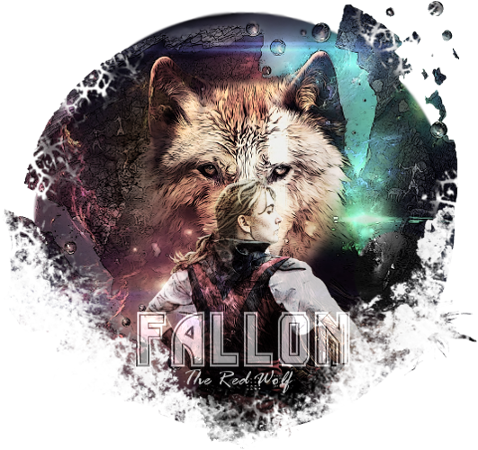 50th Summer 517 AV
Midday, around about lunchtime
As far as Fallon was concerned, she had chosen to use the Blue Bull at the opportune time. It had quickly reached her ears that the place was most suitable for the alcohol driven, a place of quick indulgence and carousing in whatever form it took. During the day however, it was notably quieter. Cheap food was available, drinks could flow, and the noise was nothing more than a pleasant background hum. It was, as far as she was concerned, the perfect place for her to conduct her business. While her paperwork was stuck within the officials of Riverfall, Fallon made her own moves. She had managed to pry a list of names of the more mercenary inclined members of the city, cross referencing them based on client interaction to reduce the numbers down to a few. All that was left now was for the few who did catch her interest to respond. She had taken the more formal approach, issuing out lettered invitations to her targets under the prospect of making contacts for future work.
Not that any of them seemed to have yet to respond.
She did not dwell upon that thought for too long however. It allowed her time to think and gather her thoughts. Notebook open before her, ink and quill prepped for writing. There was a tankard of ale primed and ready, coin pouch at her belt with some change in it – she did not lug the majority of her coin about, that would have been foolish. She had taken to the side area, a table by one of the windows with a chair opposite her in waiting. The salty air of the Suvan flowed in through the opening, leaving her feeling relatively cool. She shifted in her seat, glad she had chosen to wear the lighter layers of the sleeveless tunic, though the kukri and its belt continued to be an uncomfortable weight. Her hands in her gloves however remained uncomfortable, but that was a necessary security. Lingering between the salt she could smell the faint scent of food, lunch was being made and would quickly be the meal of the day. Fish she reasoned with the sharp smell mixed with lemon. She would find out soon enough.
Her fingers patterned against the table top, before slinking over to the drink to take a swig. Bitter, but cool. She would have to pace herself to ensure it did not go to her head too quickly. Upon the other side she could see the few bar staff moving about, plates in hand, the clatter of crockery cutting through the background noise. The majority were Akalak, talking in their native tongue – something alien upon her ears. In time she would at least attempt to pick it up, but for now her priorities laid with making contacts.
Now… who will come first? Who has ignored the opportunity?