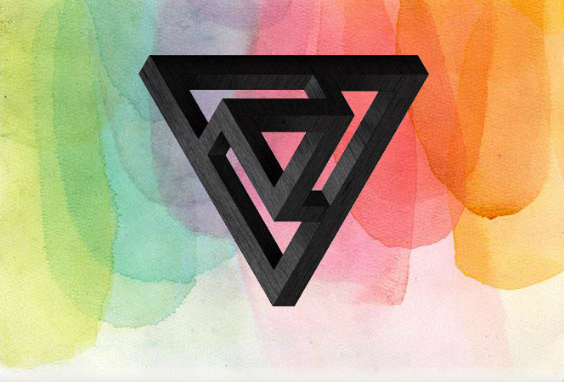 Madeira knew it was foolish to be so nervous, but she couldn't help but smooth down the front of her yellow dress over her swollen belly and tug at the gold and diamond choker around her neck for the thousandth time. The halls of the Dusk Tower were teeming with life as students of all ages swarmed the halls, fighting to get to their classes. The tap of marble under leather shoes and the rustle of paper was the soundtrack to the great magic school, and it's perfume was the wet, green smell of its many gardens who's scent drifted through the open windows. Like everything in Lhavit, the Tower was almost obscene in its opulence. But as Madeira's eye wandered the great arched halls and the beautiful plazas, she decided that she could get quite used to her new place of work.
On the third floor, the hallway on the left and several doors down, Madeira found Chiona Dusk just where Mirihar the secretary told her he would be. The older woman smiled at her approach, her thick chestnut hair tumbling down her shoulder and her liquid amber eyes shot with curiosity.
"Ms Craven, is it? It's an absolute pleasure to meet you."
Madeira did not miss the way she looked her up and down, taking in her exotic mode of dress and the swollen belly beneath, lingering on the long lace gloves on her hands and the jewels on her fingers and throat. It wasn't so much the thought of being judged that brought the renewed buzz of nerves in Madeira's stomach, but the certainty that she, like her father, was not looking at her outer appearance at all. She mastered herself and returned the smile, a gloved hand reaching out in a polite greeting.
"Madeira, please. I'm honoured to be here."
"And we are lucky to have you, Madeira. You can call me Chiona. And from today we will be co-workers." Her tawny eyes sparkled with something Madeira could only describe as 'mischievous'. "This will be your classroom", she motioned to the brass-handled door behind her. From within came a murmur of diffused chatter that could only mean the students were already waiting. "We understand you've never taught a formal class, so we are starting you off with our newest students. Fresh out of the Alluvion Academy. Think of it as practise."
Madeira nodded, figuring it best not to correct her. She had never taught a formal class, no, but neither had she ever attended one. Her education would be politely described as 'unconventional' and accurately as insane. It would be fair to assume their newest instructor, though a powerful Spiritist, had no idea what she was doing.
"I'll be attending, just sitting in the back, unobtrusively, to make sure you get on alright."
I'll be watching you to make sure we wern't mistaken in inviting you here
, Madeira read between the lines and sighed.
"Okay, that's wise. Shall I?" Madeira motioned to the door even as her stomach dropped to her toes.
"By all means", Chiona waved her forward with a smile.
Madeira smoothed down her skirt one more time, tucked away an escaped hair from her coiled braid, and stepped inside.
WC: 552