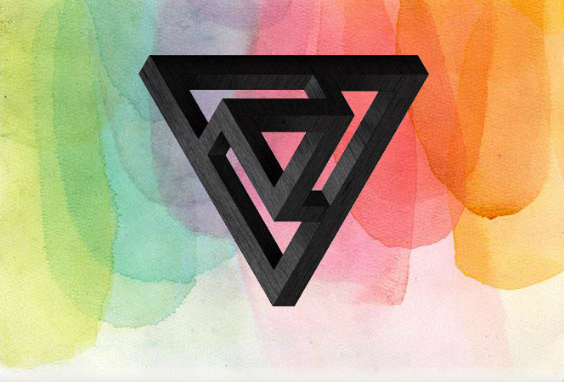 "Delivery for Miss Craven!"
A very serious faced boy stood dripping like his own personal rainstorm on the covered porch of the Infinity Manor. If he was at all taken aback by the scorched earth and spiked moat he had to cross to get there, he did not show it. From his messenger bag and from under his cloak he had thrust forward two small packages and a rather crumpled bouquet of flowers to the wreck of the woman that stood just inside the tall double doors.
Madeira might have been mistaken for one of the ghosts the sign on the door warned him about. The red rings around her pale eyes and the sallow colour of her faded bruises made her look hollow and haunted. Barefoot in a pink nightdress, a thick layer of linen bandages could be seen pressing against the silk as she breathed, and more was wrapped around the hand that held gingerly to the doorframe.
"Oh. Thank you for coming all this way in the rain", Madeira slipped into her practiced smile, but found the expression awkward and strained. "Could you bring those inside for me? On the table in the kitchen there would be fine."
The boy nodded once, sharply, and marched inside as Madeira stood aside to make room. His eyes flicked over the corroded black burn in the center of the large, round room, to the slightly bowed, splintered door that wouldn't quite close behind him and the busted windows that couldn't quite keep the rain out. But he didn't question it. Instead he lined the boxes neatly together, label up, and laid the bouquet beside them.
"Where are they from?" Madeira asked, passing behind the boy to put the kettle on a hook over the kitchen hearth. The fire below lit itself with a greedy
womph
. "Could I make you something hot to drink before going out there again?"
"No, Ma'am. But thank you, Ma'am" the boy bowed stiffly. "The flowers and small package are from the Dusk Tower, the bigger one came from the port two days ago, from somewhere called Alvadas. Please excuse me, I have other deliveries. Good day, ma'am."
And with a last stiff bow the boy was off, out through the bent door, down the steps, leaping over the rickety bridge that spanned the moat, and down the long path to the tall wrought-iron gate. Never once looking back at the strange ruined house. But the strange ruined house was watching him, and it prodded Madeira with its silent confusion as he left.
"I had forgotten", she spoke aloud, running her finger of the waxy, waterproof paper of the larger package, tracing the perfect inky calligraphy across its label.
Alvadas
. "It's my birthday."