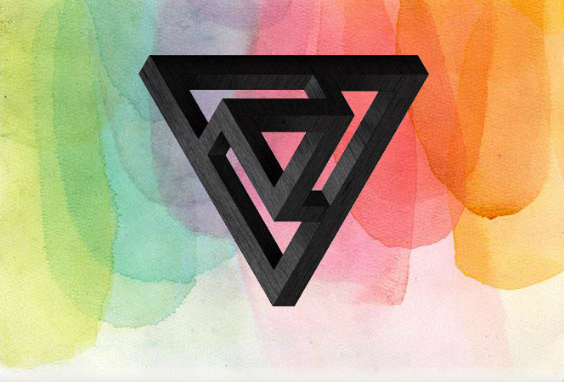 "Nine lives..." Madeira mumbled to herself, squinting through the glow of the prismatic sky bridge to the Shinyama Peak beyond. "Are you sure this is where it is, Em?"
"This is where the lady said it would be", the ghost chirped, skipping ahead. The secretaries at the Cosmo Center had seemed rather taken aback when Madeira asked them to tell the ghost child the directions, rather than having them explained to herself. But the fact was Madeira's life in Alvadas had detonated her perception of special awareness, and she couldn't even find her own home without help. Emma was her faithful seeing eye ghost in this enormous city.
People about their business passed them by, giving a wide berth to the ghost, and after a few steps past them those same people erupted into squeaks of fright. A faint smell of licorice seemed to dog the Spiritist's steps. She walked faster. And when the ghost began to slow down and glance furtively behind them Madeira tutted loudly
"Don't encourage him, Emma. Eyes forward."
The Nine Lives was a fairly new fortune telling shop, she had been told, run by a young Konti. Madeira wasn't interested in getting her fortune told, it was the Konti she wanted to see. Dev'ania had been there to investigate the marks on the doors with her this last spring, and was there when Sapphire had revealed herself earlier this fall. She really had been there with her investigating this mystery since the beginning, and now that the mystery had changed and evolved she wanted Dev to join her again for this next chapter. They were going to find Penrose and get some answers before any more mages were killed.
The shop they were looking for proved to be easy to find, visible right from the bridge. Madeira and high tailed it up the short hill to the plain wooden door and its small painted sign. She opened without knocking, spun around and slammed the door behind her without waiting for the little ghost. Then she sighed in relief, until she realized the sigh tasted like licorice.
Emma passed through the closed door just as Madeira spun on her heels.
"Spooks! For gods sake", she growled. Well, she still called him Spooks, but that was certainly not the same creature she bought several years ago. A kitten-like thing was in the shop behind her, staring at her with big yellow eyes. It meowed plaintively, plodded over and headbutted her airy blue cotton dress hard enough to leave a bruise. She wasn't entirely sure how her regular black tom cat turned into this enormous kitten, if kittens came with horrifying teeth and dagger claws and bone armor. She vaguely remembered a mysteriously bubbling cauldron in her basement, but the memory was incomplete and fuzzy. Not that this new Spooks was would have been much of a problem. Stranger things have happened and she still loved her cat, only...
Not finding the attention he craved, the cat vanished and reappeared a moment later directly in her arms. Madeira grunted and stumbled with the unexpected weight. Now that the cat could suddenly teleport she had not had a moment of peace. The cat followed her everywhere, and doors, walls and all the tricks of her magic house could not keep him contained. The smell of licorice haunted her every step.
Madeira opened her arms and dumped him inelegantly on the floor. She didn't have time to spend with this greedy demon cat. She was here to drag poor Dev'ania on a quest to find a murderer, starting with their only lead; which meant tracking down a certain dangerous overgiving mage and ask her what she knows.
"Dev, are you there?" Madeira straightened her rings and gloves and the rope of diamonds around her throat. On her wrist her bracer crossbow sparked excitedly, as if reacting to her determination.
Emma, upon noticing the much cuter and much more normal black kitten snoozing in the nearby counter, squealed in girlish delight and rushed over to say hello.
WC: 679