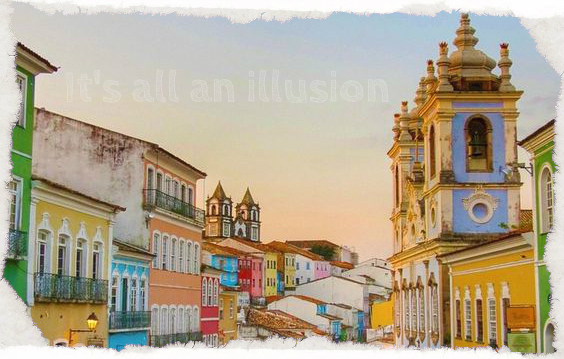 "You've got it, Chiona, lean into it. One two three, one two three." Madeira kept time with the slow clap of her gloved hands.
"Lavender blue, Rosemary green,
When I am king you shall be queen;
Who told you so, who told you so?'
Twas mine own heart, that told me so."
Every window was wide open and drapes tied aside in her classroom high atop the Dusk tower in an attempt to coax in a breeze that refused to come. A golden mid morning light spilled onto the empty flagged stone floor. All the desks had been pushed up against the walls to leave a large empty ring in the middle. Or a stage, as Madeira liked to think.
In the middle was Chiona Dusk, sweating in a sleeveless saree dress, her arms extended in big sweeping arcs, her feet tapping away at the familiar steps of the old song. But something was wrong, she was shaky and behind the beat, stubbing her toes and stumbling along with an expression that flickered between pain, confusion and red faced anger.
"Rosemary green, Lavender blue
You must love me, cause I love you,
I heard it say, since I came hither,
That you and I, must lie together"
"And... jeté!" Madeira clapped once, loudly.
Chiona planted one leg and leap to the other with a wide, thrown motion. But in a bizarre moment of dissonance she tried to land with her feet planted firmly and delicately at the same time, and her posture twisted like she was caught in the tangled strings of two incompetent puppeteers. She landed hard on her left leg that was both arching its feet and braced for impact, and crumpled. Madeira winced from her seat on the edge of her teacher's desk at the front of the room.
"Alright, not excellent, but I do see improvement! We're getting closer, I can feel it."
The Dusk woman got shakily to her feet, and when she looked up her eyes were wild, the pupils expanded to almost pure black while the iris was nothing but a thin corona of her usual honey brown. She spit hair out of her mouth and shook out her shaking arms. "She's not
listening
", she hissed, her voice low with a thrumming frustration.
"No", her voice switched to a high, haughty voice dripping in venom. "She's not giving up an ounce of control!"
"Then stop trying to show off!"
"For gods sake, show some trust."
"You're going to break my neck."
Madeira sat there, fingers drumming on the desk while she listened to this woman argue with herself in two completely different voices. Then with a quiet rustle of silk she slid off her seat and walked around to the chalkboard that dominated the wall behind her. The tapping of her chalk as she wrote became the quite punctuation as the woman in the middle of the floor bickered with herself, turning in circles and gesticulating wildly.
"GRACE!" Madeira finally yelled, slamming the flat of her hand on the board so hard it rattled on the wall. Chiona's argument stopped mid sentence with a little yip of fright. Madeira underlined the word with a hard, board stroke of her chalk for added emphasis.
"What
is
Grace, ladies?" She jab a finger at the only other woman in the room. "Chiona?"
"The act of shared possession", the older woman recited sourly, like she was reading from a textbook. "A symbiotic state where a host and foreign soul are both in control in a state of perfect balance."
WC: 602