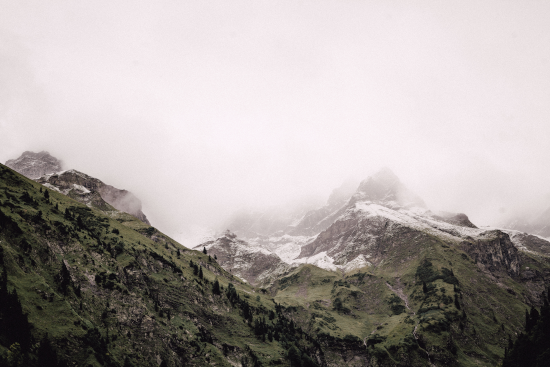 Zach's brows knitted together for a moment as he listened to Alric speak. There was a definite affection for his anarchic city; the Drykas could hear it in his voice and see it in the almost forlorn smile that briefly crossed his mouth. But his words led Zach to believe that the man wanted something better. He seemed to want, or at least be able to visualise, some sort of future where the words Mizahar and peace went hand in hand. He wondered if such a thing could ever happen. Probably not in his lifetime.
"And you would change that about Sunberth? Do you think it is possible?"
Alric fell into contemplation and Zach took a swig from his cup, watching a small puff of sand swirl across the ground as a gentle breeze rolled through the courtyard. Was Lhavit a fine place? Zach thought he could say yes without hesitation, though the city was definitely not without its share of problems. Magekillers and poisonings, unpredictable weather… but it had come through those things, its people not hesitating to work together.
Zach was bought out of his own thoughts by Alric's next words. He lifted his gaze to look at the man and started to chuckle. How did she manage to know absolutely everyone? He would never not be surprised, though he was starting to think he should expect it by now.
"Sorry." He huffed another amused breath.
"I do indeed, and I am assuming you mean Madeira in particular? She is a close friend of mine."
Zach smiled.
"I suppose then that my offer of assistance is all but useless, seeing as she lives practically next door to myself!"
He did wonder however, exactly who the spiritist was looking for. He knew she was not a born Lhavitian, so perhaps someone she had left behind?
As Alric ordered a second round, Zach drained his ale, setting the empty mug firmly down on the table. He sat back in his chair; arms crossed over his chest as he listened carefully to the man's questions. He had the sense that they were not idle wonderings, but quite possibly the heavy weights that appeared to be pressing on Alric's mind and so he suspected his companion wouldn't mind if he took a moment to ponder over his answers.
The questions almost seemed to be the same thing, but as he ran them through his head again it was clear they were slightly different. They were hard to answer, especially not being in the situation himself, so he was merely speculating on what he might do.
"It depends on what this 'worse' is, I think. Would I find them again to see they are not what I knew or remembered and thus worse off for my knowledge, or vice versa? I might risk it; mental wounds can be overcome."
Zach should know, he had suffered what many of his kin would deem insufferable.
"Or is the worse perhaps injury? Death maybe? Then I likely would not, especially if these people were important to me. Is finding them again worth it? What would it change for me if I found them? Would I be better for finding them, even if I bought them destruction?"
Zach was aware that he was answering a question with more questions, but he suspected that Alric wasn't after someone to actually make his choices for him.
He mused again over the second question. It bought to mind someone important to him, and he tried to imagine what he might do if it was himself and Dev'Ania. Zach would walk through fire for her, he thought, would do anything to make sure she was safe.
"As for your special person… If they need you, and have let you know that they need you… I think I would go. If they are already in danger, then perhaps you can help them, and they can in turn help you. If they wanted me to be there… then I would be there. Assuming they understand what I may bring with me, then who am I to tell them what they want? Of course, I don't know quite what risk we are speaking of, but if they were that important to me, I would want to help them if I had the option to."
Zach watched Alric for a moment, trying to read the man's expression before reaching for the new mug of ale and taking a sip. There was a lot more to the man than met the eye, and Zach had the sense that he was on the cusp of something important in his life. He couldn't imagine feeling pulled in so many directions, and he hoped that whatever choices Alric was making worked out in his favour, for it seemed that luck might not have been on his side in times past.