The Turtle Times, Ed.I.
Extra, Extra! Read All About It: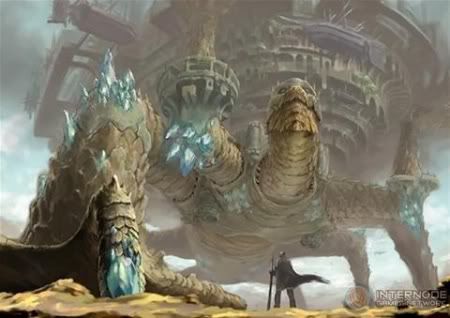 Turtles mobilize for grading war all across Sunberth's shores!



In the wee hours of the morning, a plethora of turtles rose out of the mists of Baroque Bay to invade the somber streets of the city. Keeping watch on denizens past and present alike as the ferretted deep into the dangerous murk of Levi's office. With red pens as their weapons they began searching ferociously, gathering the tales of many a tidings, as they investigated Sunberth high and low. Not a stone was left unturned, not a trashcan was not peeked into. Not a beggar was left uncleaned as the turtles began to take the fight to all dropped threads and oppressed reptiles everywhere!

Eventually, the turtles declared victory by excavating massive trenchworks throughout the city and opening underground communication lines as they settled in to keep watch for any other signs of discontent!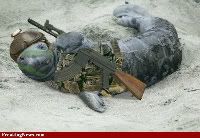 Soon enough, the fighting batallions of tiny turtles began to hear word of distant fighting on another front, the destitution of red pens everywhere! Liminal's Office was crying for attention! Teaming up with their long time friends, the seals, the turtle troopers began their dangerous journey all across the globe, transported across the perilous terrain by CH-46 Sea Knights, the turtle troopers were airdropped into Zeltiva's harbor. Landing in the dead of night, coming to the docs, the turtles infiltrated, and made their way to ground beneath the notice of the city watchers. A surprise attack brought victory in the dead of morn, and red pens rejoiced everywhere !

In the final hours of conquering Liminal's office, mechanized divisions of armored turtles braved the wild lands , seeking out those who were lost and delivering them safely upon their way once more.




Receiving orders to begin pulling back to Baroque Bay the turtles began to depart, vanishing as mysteriously as they appeared. With the job done and the extraction of their troops underway, kind hearted people handed the turtles many thanks and notes. One bonnie lass even gave out a card:




Eye Witness accounts describe even a massive turtle emerging from the swells of Sunberth's harbor. But we here at the Turtle Times are skeptical of any such reports until proof can be gained! Who know where these Turtles will strike next? Who knows if they ever shall return? We certainly don't.

But we hereby pledge to inform you as best we can of these sightings as they appear to us.

Sincerely,
~The turtle times newsgroup
L.L.O.L.C